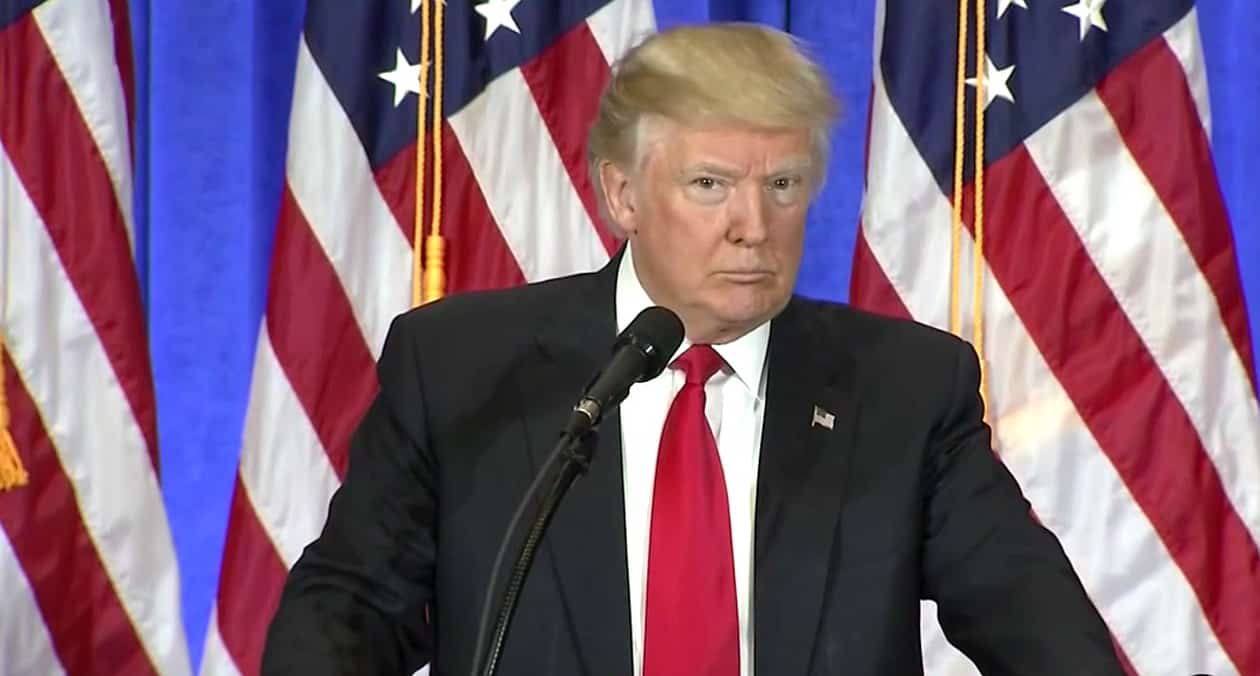 Donald Trump has used the phrase "enemy of the people" a couple of times.
In early February, he tweeted it:
https://twitter.com/realDonaldTrump/status/832708293516632065?ref_src=twsrc%5Etfw
Then, last week, he used the phrase again, at the Conservative Political Action Conference, in Maryland.
"A few days ago, I called fake news the enemy of the people," Trump told the crowd, "and they are. They are the enemy of the people."
It's a phrase that, when uttered in Russian, Nina Khrushcheva finds "horrifying."
Khrushcheva, a professor of international affairs at the New School in New York, is the great-granddaughter of the former Soviet leader Nikita Khrushchev.
And the phrase "enemy of the people," she explains, has a dark Soviet history.
"It was used by Leon Trotsky, it was used by Vladimir Lenin, but it was really ratcheted up during Joseph Stalin. It became a very convenient political tool, so when you say so-and-so could be an enemy of the people, then you really don't have to look into any context or any crimes," Khrushcheva says. "Somebody would report that you don't wink the right way, and that would be enough to prosecute you. So that's how gulags were created."
The term became so loaded that when Khrushcheva's grandfather, Nikita Khrushchev, came to power, he demanded that people stop using it.
That's why Khrushcheva was startled to hear those words getting tossed around again, and this time, in the US.
"It does sound shocking that in the greatest democracy in the world, in American democracy, you can hear from the White House podium the language that even the Soviets, after the death of Joseph Stalin, actually dismissed," she says, "because even for the Soviets that language was too divisive."
Khrushcheva doubts that Trump knows about the history of the phrase he adopted. "I'm not certain he understands what it means in larger global context," she says.
But she still worries about the impact of resurrecting — even unknowingly — a phrase that caused so much anguish in the past.
"Those words," she warns, "create an atmosphere that could lead to really horrible, very tragic consequences."
This article first appeared on PRI The World.