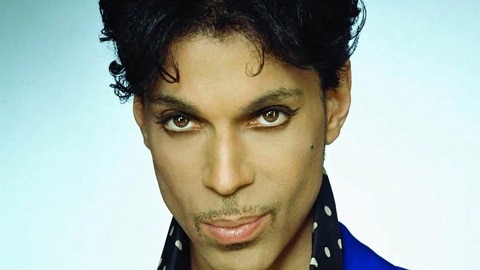 This week in New Music: The reissuing and repackaging – and some new material – from Prince begins in earnest, Depeche Mode return with album no. 14, Donald Trump goes EMO, as Mount Eerie Phil Elverum mourns the death of his wife on new album A Crow Looked At Me and Jesca Hoop continues to genre-hop on album number give Memories Are Now,
---
Prince – two new movies, two new albums and a reissue of Purple Rain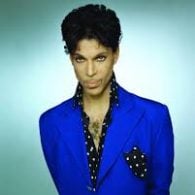 With a lot of Prince's back catalog now available on Spotify, Deezer, Apple Music and other streaming services via Universal, Warner Brothers has just announced plans to deliver two albums of previously unheard music later this year.
The label has also rummaged up two concert films – apparently completed by the man himself – and is planning a remastered version of Purple Rain. No details of any of the releases yet but we can assume the reissue will include massive extras, outtakes etc.
Rumor has it that all five releases will see the light of day on June 9th.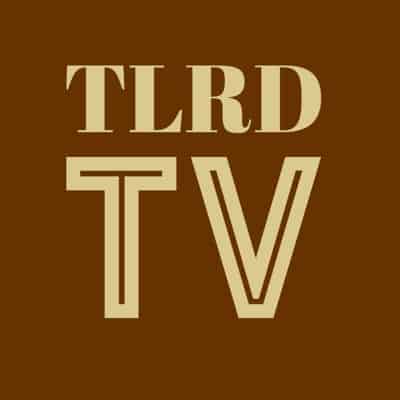 ---
Depeche Mode – "Where's the Revolution"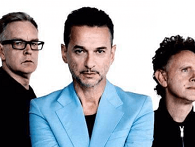 A month after debuting "Where's the Revolution," Depeche Mode have released the video for the song.
"Where's the Revolution" is taken from the band's 14th studio album Spirit which is due out on March 17th.
The video is bleak, sometimes playful and visually stunning (directed by Anton Corbijn) as we have come to expect from Depeche Mode.
The song is about the people of the world letting Dave Gahan down.
Help him out, folks.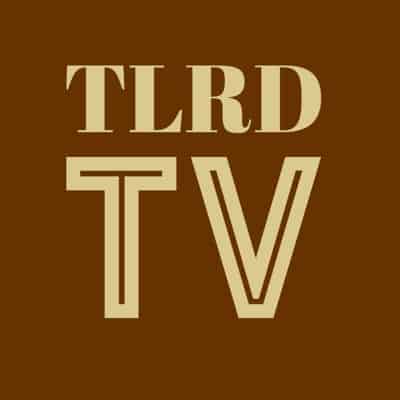 ---
Donald Trump goes EMO
Super Deluxe has turned Donald Trump's whiny post election tweets into an early 2000's EMO song.
Enjoy!
https://youtu.be/CopDK_jI6DI
---
Mount Eerie – "Real Death"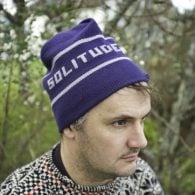 Mount Eerie aka Phil Elverum had as much of a breakthrough as he is likely to ever get with 2014 album Sauna.
Now Elverum has announced his return with new album A Crow Looked At Me on the way.
It's Mount Eerie so it's as far away from pop as you can imagine, in this case particularly so because the album comes less than a year after the death of Elverum's wife Geneviève Castrée, following a battle with advanced pancreatic cancer.
Prior to the album's release we have lead track "Real Death" which pulls no punches. The song opens:
Death is real, someone's there and then they're not,
It's not for singing about, it's not for making into art.
…and continues:
When I look into the room and see where you were any see emptiness instead,
All fails, my knees fail, my brain fails, words fail.
Crusted with tears, catatonic and raw I still go outside and get mail.
A week after you died a package with your name
And inside was a gift you had ordered in secret for our daughter
And collapsed there on the front steps I wailed.
A backpack for when she goes to school a few years from now
You were thinking ahead to a future you must have known deep down with not include you…
On the raw and open quality of the album Elverum says:
"Why share this much? Why open up like this? Why tell you, stranger, about these personal moments, the devastation and the hanging love? Our little family bubble was so sacred for so long. We carefully held it behind a curtain of privacy when we'd go out and do our art and music selves, too special to share, especially in our hyper-shared imbalanced times. Then we had a baby and this barrier felt even more important. (I still don't want to tell you our daughter's name.) In May 2015 they told us Geneviève had a surprise bad cancer, advanced pancreatic, and the ground opened up. 'What matters now?' we thought. Then on July 9th 2016 she died at home and I belonged to nobody anymore. My internal moments felt like public property. The idea that I could have a self or personal preferences or songs eroded down into an absurd old idea leftover from a more self-indulgent time before I was a hospital-driver, a caregiver, a child-raiser, a griever. I am open now, and these songs poured out quickly in the fall, watching the days grey over and watching the neighbors across the alley tear down and rebuild their house. I make these songs and put them out into the world just to multiply my voice saying that I love her. I want it known.
DEATH IS REAL could be the name of this album. These cold mechanics of sickness and loss are real and inescapable, and can bring an alienating, detached sharpness. But it is not the thing I want to remember. A crow did look at me. There is an echo of Geneviève that still rings, a reminder of the love and infinity beneath all of this obliteration. That's why."
[soundcloud url="https://api.soundcloud.com/tracks/303406845″ params="color=ff5500″ width="100%" height="166″ iframe="true" /]
---
Jesca Hoop – Memories Are Now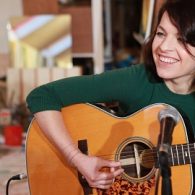 On album number five – and her first of new material in five years – Mormon-raised, Tom Waits-approved singer songwriter Jesca Hoop is probably the antithesis of a Waxahatchee or a PJ Harvey project with a defined aim.
Hoop has said in the past that writing often gives her "an identity crisis" and that is reflected in the collection on offer in Memories Are Now.
Known for genre-dabbling, each song on the album seems to aim for a distinct character from folk pop to chamber pop to good old blues light.
Because the album is so diverse it can be hard to get a hook on but repeated listening reveals remarkably strong songwriting skills.