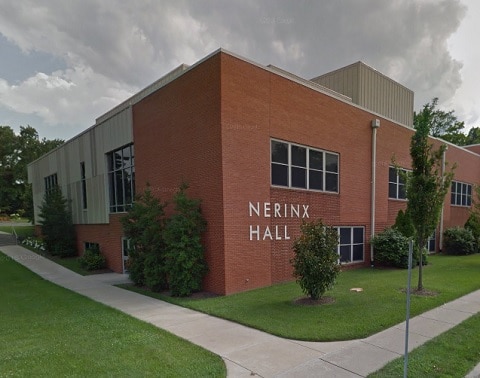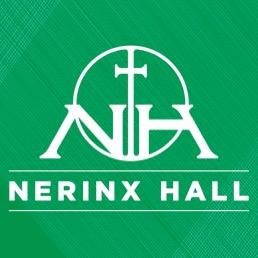 A Catholic high school in St Louis, Missouri has denied it banned a LGBT gay-straight alliance club for excluding conversion therapy from its action plan.
Students at the all-girls Nerinx Hall Catholic High School had asked school leadership to start a gay-straight alliance club. They did not receive permission to do so.
When a former student heard about this, she questioned school President John Gabriel who replied that the archdiocese had requested that no Catholic school allow such a club unless it followed "a carefully charted course of action that includes conversion therapy." However, Gabriel later claimed that he used the term "conversion therapy" in error.
Nerinx Hall's president falsely claimed a LGBT student club would require conversion therapy. https://t.co/5gIbfgKDPA via @stltoday

— Kristen Taketa (@Kristen_Taketa) February 15, 2017
When asked for comment, Gabriel provided a list of Nerinx Hall's initiatives to promote diversity and inclusion such as training for teachers on ministry to LGBT individuals and diversity forums for students.
The St Louis Post-Dispatch reports that in February 2016, the archdiocese published a document called "Hope and Holiness" outlining guidance for ministry to LGBT people.
The document states that Catholic schools should not establish LGBT support clubs without consulting the archdiocese. It also says that although LGBT support groups can provide emotional support to individuals, there is also a "danger" in such groups' encouraging the labeling of sexuality and gender identity. "Adolescents." it notes "are apt to suffer in a particular way from labeling themselves as gay."
LGBTQ students and faculty, the alumni stand with you. We will not let you fight this alone. @NerinxHall

— Becca Eisenreich (@beisenreich2011) February 15, 2017
Archdiocese spokesman Gabe Jones said:
"Being the archdiocese, the archbishop has pastoral responsibility for every Catholic in the Archdiocese of St. Louis. And so that applies to everyone who goes to a Catholic church, any parishioner, and these students who attend Catholic schools.
"When it comes to Catholic teaching, the archdiocese is the arbiter of what is Catholic and what is not."
Former students say this isn't the first time efforts have been made to form a LGBT club at Nerinx Hall.
2001 graduate Beth Schumacher said Gabriel's letter portrayed a different school than the one she attended 16 years ago. She remembered Nerinx Hall as a progressive and "extremely open-minded" school.
"There are a lot of alumnae out there who are really, really disappointed both with the decision and with the direction it might be going in right now," Schumacher said. "There are young people at risk. If someone is asking for a club of that nature, then there are definitely individuals who can use that level of support."
Nerinx Hall states that it has three main goals: that every student "know herself and her world," receive a "loving community of faith" and "deliberate Christian action."

(Nerinx Hall logo via Twitter)