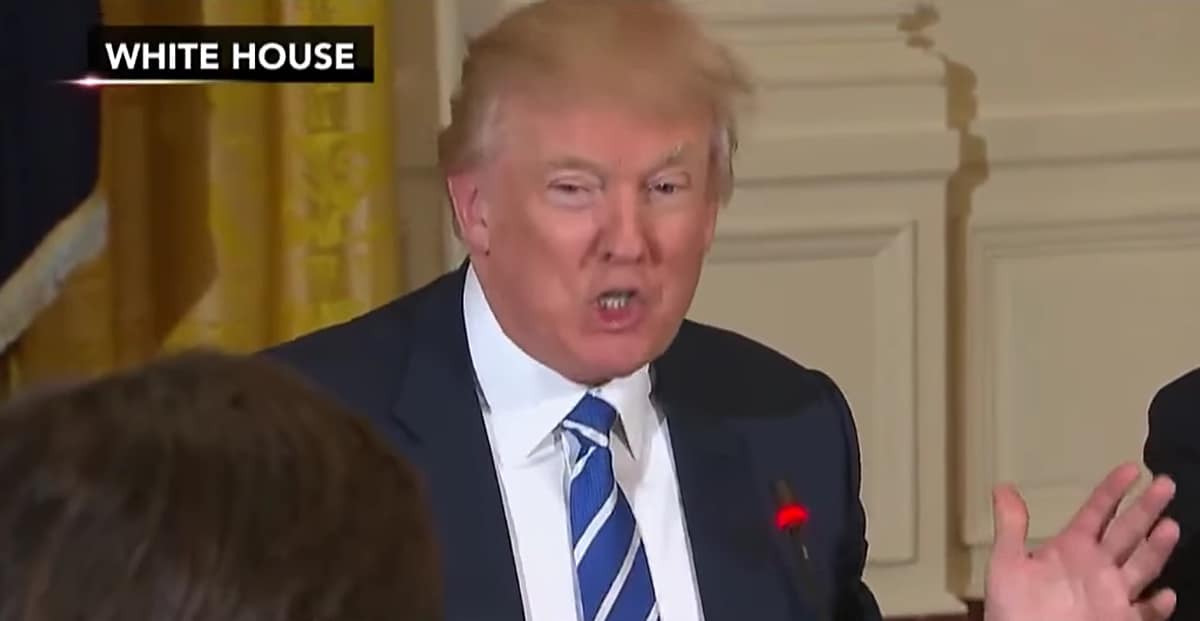 At a meeting of conservative groups critical of the plans to repeal and replace Obamacare, Donald Trump revealed what he'll do if plans to implement Trumpcare fail, CNN reports:
Allow Obamacare to fail and let Democrats take the blame, sources at the gathering told CNN.
During the hour-long meeting, sources said Trump chastised the groups — including Club for Growth, the Heritage Foundation, Americans for Prosperity, FreedomWorks and the Tea Party Patriots — for calling the House GOP proposal "Obamacare lite," warning the tea party activists, "you are helping the other side."
In true Trump fashion, the President jumped into salesman mode, sources at the meeting said.
"This is going to be great. You're going to make it even greater," the President told the group. "I'm going to work hard to get it done."
The meeting between Trump and the conservative leaders also included White House senior advisers Steve Bannon, Reince Priebus, Kellyanne Conway and Marc Short, as well as other top West Wing staff.
Trump also tried to reassure the public today  of the "beautiful picture" that will result with Trumpcare, tweeting:
https://twitter.com/realdonaldtrump/status/839883804315684864
Meanwhile, Democrats are trying to slow down the bill:
The debate began on Wednesday at around 10:30 a.m. E,T and as of noon ET on Thursday is ongoing.
Democrats have attempted to add amendments, including forcing President Donald Trump to turn over 10 years of tax returns in order for the bill to pass, delaying passage of the bill until the Congressional Budget Office scores it, eliminating changes to the funding of Medicaid expansion, and renaming the bill the "Republican Pay More For Less Care Act."
Another delay tactic Democrats used was to force clerks of the committee to read the 66-page legislation they are considering in its entirety. It took just over an hour…
…It's doubtful that the delay will do much to change or block the eventual passage of the law, but it could slow down the process enough for the score from the CBO — which would show the AHCA's impact on the budget and American's health coverage — to be released in the middle of the broader House debate.