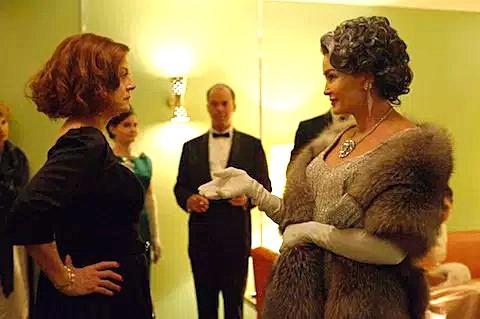 Check out our weekly guide to TV this week, and make sure you're catching the big premieres, crucial episodes and the stuff you won't admit you watch when no one's looking.
If you're as man-crazy as we are, you'll want to relive the hunks of decades past with People Icons Tuesday at 10 p.m. Eastern on ABC. The season finale focuses on the hotties that have snatched the title of Sexiest Man Alive on the magazine's cover.
The weird and wild X-Men spinoff Legion wraps its strange first season Wednesday at 10 p.m. Eastern on FX. Here's hoping Aubrey Plaza returns for next season, because she's the best part of this series starring Downton Abbey's Dan Stevens.
Hello, hello, hello! Valerie Cherish herself Lisa Kudrow makes a guest spot on the next episode of RuPaul's Drag Race. This Friday at 8 p.m. Eastern we'll (hopefully) get to learn the identity of the mystery queen and more bewigged bedlam from the competition. Miss the first episode? Catch up with our recap.
We're going to assume you already saw Absolutely Fabulous: The Movie in theaters (at least once), but if you're looking to rewatch at home with a cocktail in hand, catch the HBO premiere Saturday at 8 p.m. Eastern.
https://www.youtube.com/watch?v=20zpWM1EYYo
Fans of Feud: Bette and Joan should be strap in for a real doozy Sunday at 9 p.m. Eastern on FX. The series will tackle one of the most memorable moments in their epic rivalry, and you will not want to miss it. Want to relive the season so far? Catch up with our recaps.
What are you watching this week on TV?