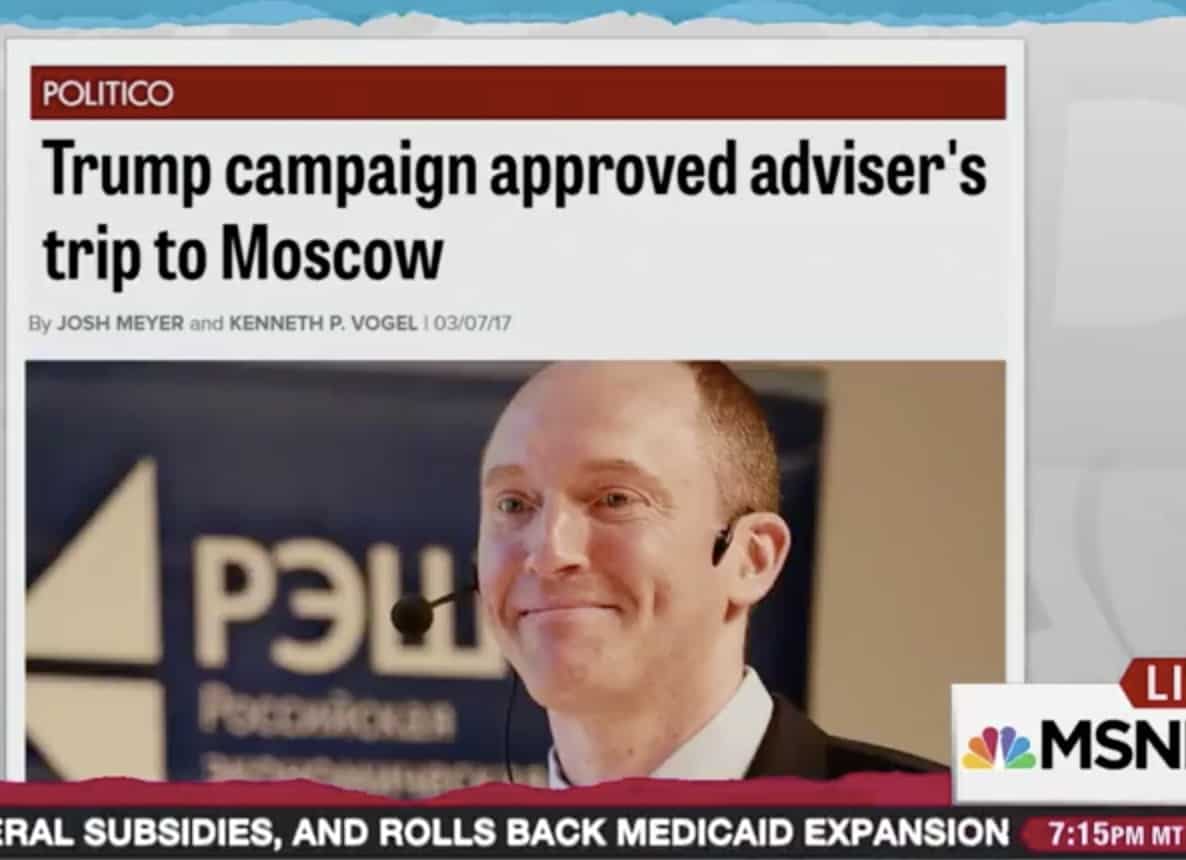 The FBI and DOJ received a FISA warrant to monitor former Trump campaign adviser Carter Page after a judge agreed there was probably cause to suspect he might be working as an agent for Russia.
This is the clearest evidence so far that the FBI had reason to believe during the 2016 presidential campaign that a Trump campaign adviser was in touch with Russian agents. Such contacts are now at the center of an investigation into whether the campaign coordinated with the Russian government to swing the election in Trump's favor.
Page has not been accused of any crimes, and it is unclear whether the Justice Department might later seek charges against him or others in connection with Russia's meddling in the 2016 presidential election. The counterintelligence investigation into Russian efforts to influence U.S. elections began in July, officials have said. Most such investigations don't result in criminal charges.
Page denied any wrongdoing: "This confirms all of my suspicions about unjustified, politically motivated government surveillance. I have nothing to hide."
Don Lemon spoke to the Washington Post's Adam Entous:
https://www.youtube.com/watch?v=-GTwH-PwMuU