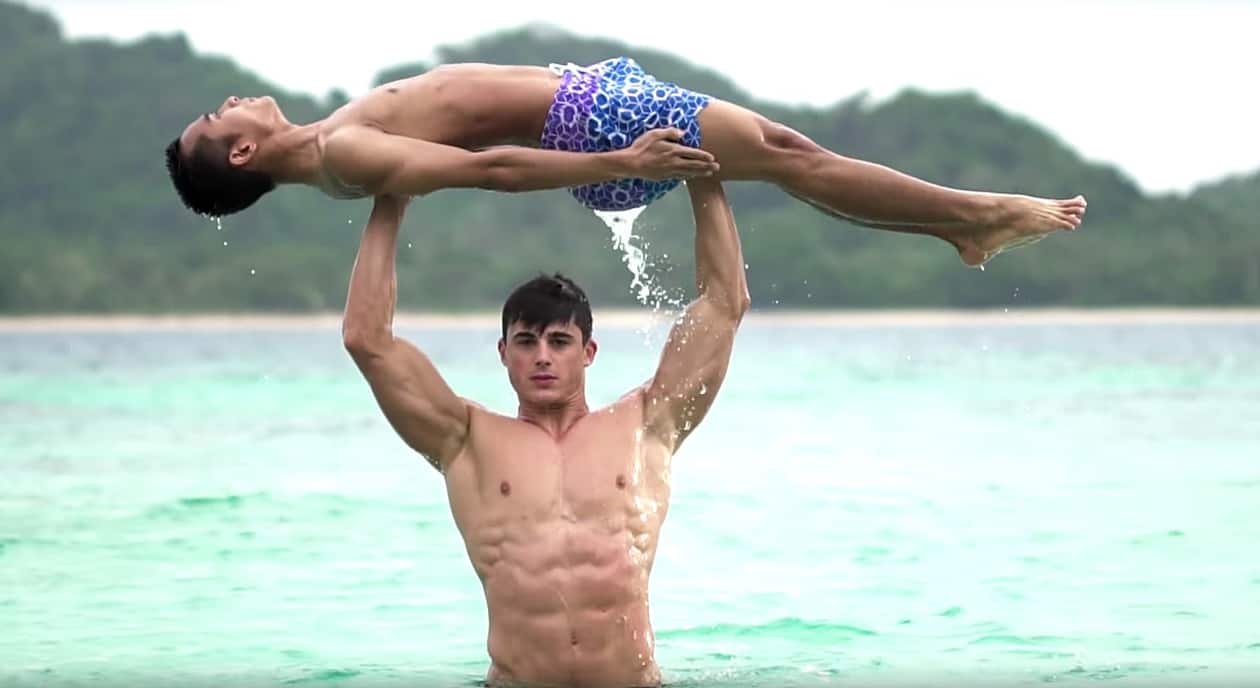 Math teacher-turned-model Pietro Boselli is facing accusations of racism for his latest workout video, a clip he shot on vacation in the Philippines in which he uses a Filipino man as his workout equipment.
Viewers on Facebook and YouTube objected to his referencing the man as "that" and "my weight" and not offering the man's name, according to Mashable.
Said Krishna Omkar: "The Filipino man is referred to by the white man [Pietro Boselli] as 'that' and 'my weight'… he is purely an object to be used by the white man."
Another said, "This is so wrong in many levels. A white european man coming to our country and treating our people like objects, equipments and (slaves) to be used for whatever he pleases. Sounds familiar?"
Towleroad commenter 'verbocityeric' said: "Maybe i'm becoming too sensitive, but isn't he saying that filipino's are objects to taken and used? Just so much dead weight. Or, in a word, dumbbells?"
Other commenters were fine with the video.
Boselli told Telegraph UK that the man in the video is his friend Danel:
"I am so far removed from racism that I cannot possibly see anything racist about a funny video I have made with my friend Danel (the Filipino man in the video).
"We all have differences but we are all the same as human beings. I have and always will respect everyone.
"If anyone sees any racism in this video, they probably have racism in their head. I and Danel alike, still think this is a light hearted and funny video."
Watch the clip HERE.