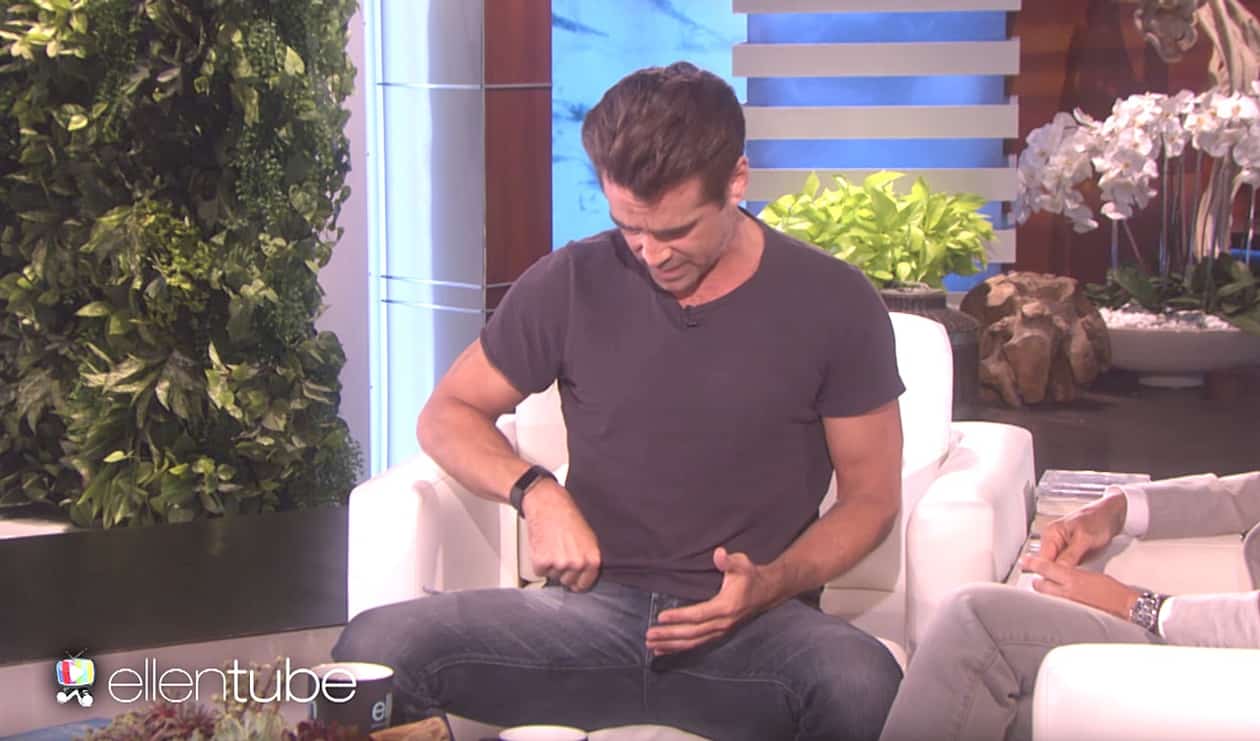 Colin Farrell was persuaded to participate in Celebrity Confessions with Ellen DeGeneres in which her guests get up to $10,000 for a charity for sharing something they've never told anyone.
Farrell was game and launched into a story about his pubic area – or, as Farrell calls it, "retro bush" – which was going to be exposed in a sex scene directed by Joel Schumacher in 2000 (which would have been Tigerland).
When directed by Schumacher to trim the beast, Farrell went at it with horrific results.
Watch: