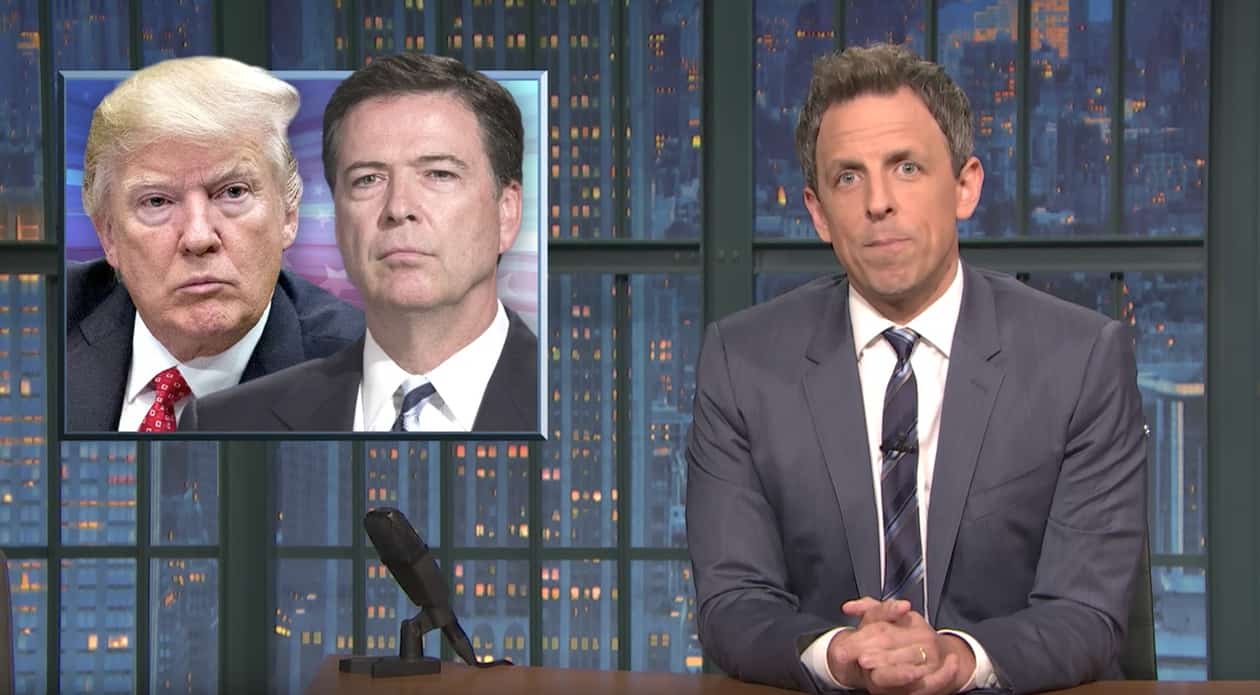 "Today, the political world has been reeling from President Trump's shocking decision to fire FBI Director James Comey," said Seth Meyers in last night's A Closer Look, "a surreal and chaotic development that has felt like something out of a dictatorship."
The news was so alarming that CNN's Jeff Zeleny was literally gasping outside the White House reporting the news.
Said Meyers: This is how crazy things are in the Trump administration. Reporters literally don't have the aerobic strength to report the news anymore. Soon, CNN is going to have to replace Wolf Blitzer with Usain Bolt."
Meyers then made hay of the way Comey was fired, as he was giving a speech to the FBI, and saw it on TVs flashing the news behind him.
"So Trump, who was famous for firing people on TV, is now firing people via TV But of course on The Apprentice Donald Trump at least had the decency to fire people to their face… But Trump didn't have the guts to fire Comey face to face or even over the phone…the letter was delivered by Trump's personal bodyguard."
Added Meyers: "That's even worse than breaking up with a girl on text. That's like breaking up with a girl on the chat feature on Words with Friends."
And then the White House's long list of excuses for the firing began to emerge and Meyers had a field day.
Watch:
https://www.youtube.com/watch?v=p9Hn8Ai1sSY