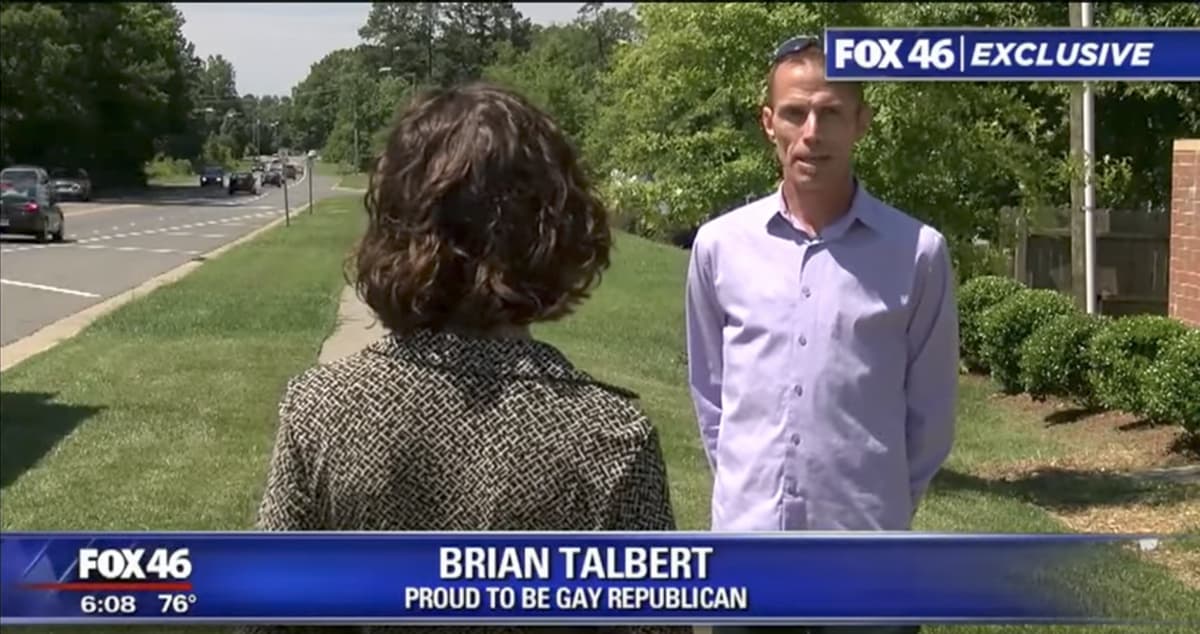 Deplorable Pride, a "Gays for Trump" group, has been banned from participation in the Charlotte Pride parade because it supports Donald Trump.
Deplorable Pride had planned a float with a dancer dressed as Melania Trump and the tired campaign slogan "Make America Great Again."
Gays For Trump member and Deplorable Pride co-founder Brian Talbert (right) said:
"It was going to be fun. We wanted to be energetic. We wanted to show that we weren't the racist, bigoted, misogynistic…We wanted to show that we are Americans, love our country and our president. We wanted to be there to celebrate gay pride. Everything fell into place except being able to celebrate who I am."
A letter from Charlotte Pride denying his application did not provide any reasons for the ban. The decision, said Deplorable Pride co-founder DerekVan Cleve added, "was politically motivated."
https://twitter.com/GaysForTrumpMSM/status/872916830473641984
Fox News reports that the letter stated:
"This message is to confirm that we have received your application for entry in the 2017 Charlotte Pride Parade. Unfortunately, we are not able to approve your application."
In a statement, Charlotte Pride said the organization "reserves the right to decline participation at our events to groups or organizations which do not reflect the mission, vision and values of our organization."
"In the past," it noted, "we have made similar decisions to decline participation from other organizations espousing anti-LGBTQ religious or public policy stances."
Van Cleve says Deplorable Pride is raising money for an alternative Deplorable Pride Ball.
'"If Charlotte Pride is not going to include us, we'll do our own thing," Van Cleve said. "And have fun doing it."
Van Cleve and Talbert also plan to file a lawsuit against Charlotte Pride for discrimination. Supporters can visit deplorablepride.org to make a donation.
Watch interviews with Talbert and Van Cleve below.
https://www.youtube.com/watch?v=JSAi62AJtXY