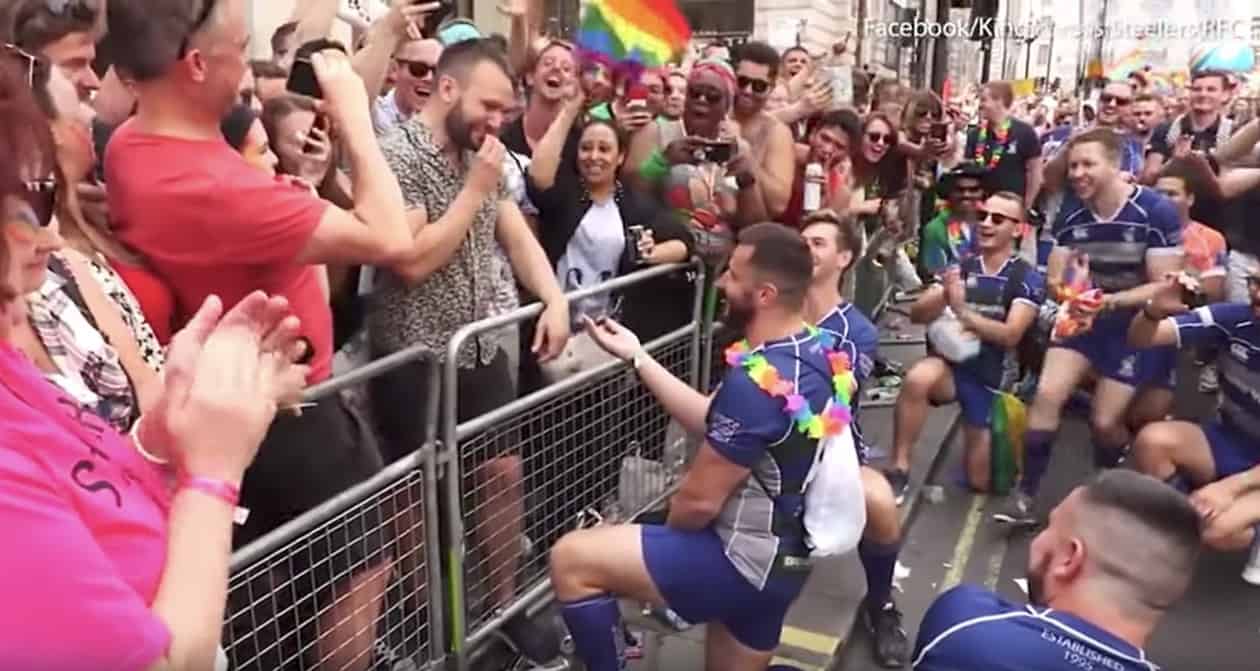 Gay rugby player Fernando Ferreira, who plays with the Kings Cross Steelers RFC, founded in 1995 as the first ever gay inclusive rugby club, proposed to his boyfriend as the club took part in this weekend's London Pride parade.
As the team appeared to perform a line-out, they froze and Ferreira approached his boyfriend who was watching the parade on the sidelines and got down on one knee, asking for his hand in marriage.
The crowd, of course, went nuts as the two men became overwhelmed with emotion and celebrated in the streets.
Watch:
https://www.youtube.com/watch?v=pn1-vl8NCgs