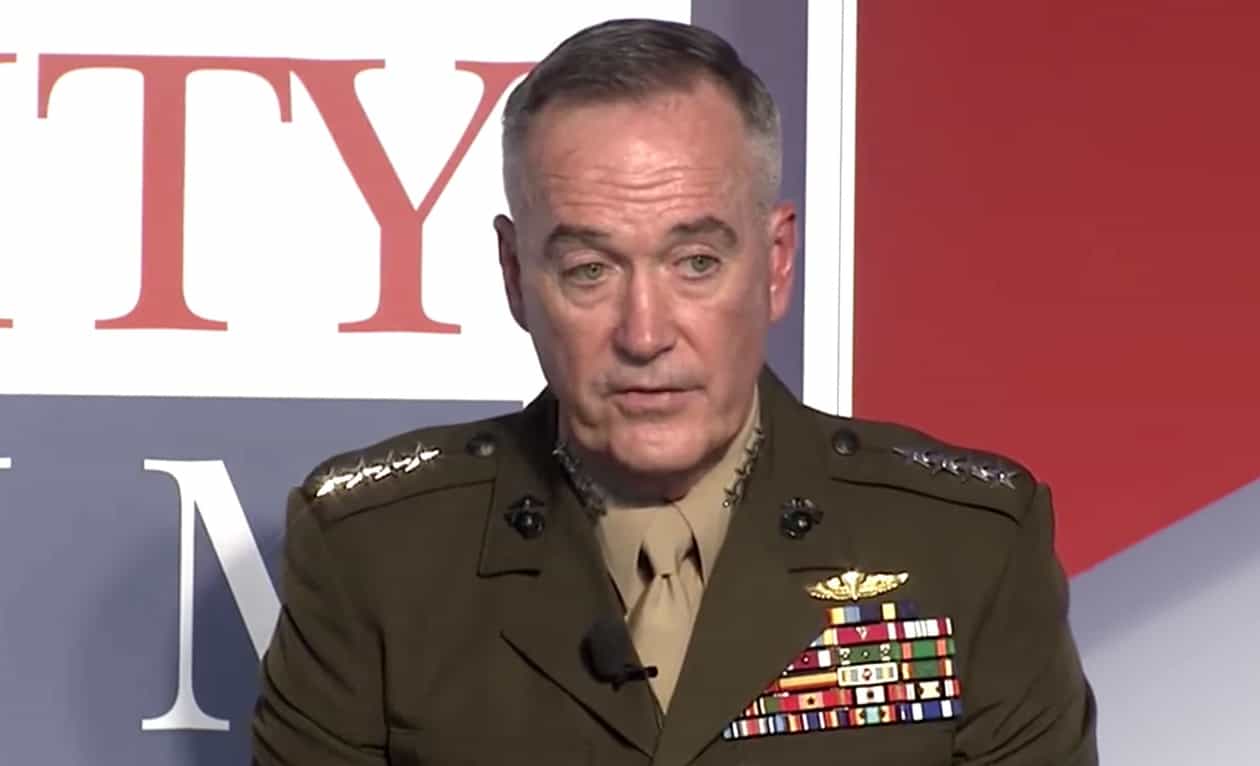 The Joint Chiefs chairman said on Thursday that there will be no modifications to existing policy with regard to transgender troops without direction from the Secretary of Defense.
Marine Gen. Joe Dunford wrote in the message to the chiefs of the services and senior enlisted leaders that the military will continue to "treat all of our personnel with respect."
"I know there are questions about yesterday's announcement on the transgender policy by the President," Dunford wrote in the message, a copy of which was provided to POLITICO. "There will be no modifications to the current policy until the President's direction has been received by the Secretary of Defense and the Secretary has issued implementation guidance."
"In the meantime, we will continue to treat all of our personnel with respect. As importantly, given the current fight and the challenges we face, we will all remain focused on accomplishing our assigned missions," he continued.
While Trump's tweet states that he consulted with his generals and military experts ahead of making the announcement, US defense officials have indicated that many of the top brass were caught off guard by the policy change.
One of the heads of the military branches was informed by a staffer of the President's tweets on transgender policy and had no idea it was coming, the official said.
Adding to the confusion is that Trump's decision came without a plan in place to implement it.
White House press secretary Sarah Huckabee Sanders did not have an answer Wednesday on what would happen to active transgender military members but said the White House and the Defense Department would work together "as implementation takes place and is done so lawfully."
But how those next steps would play out still remains unclear.