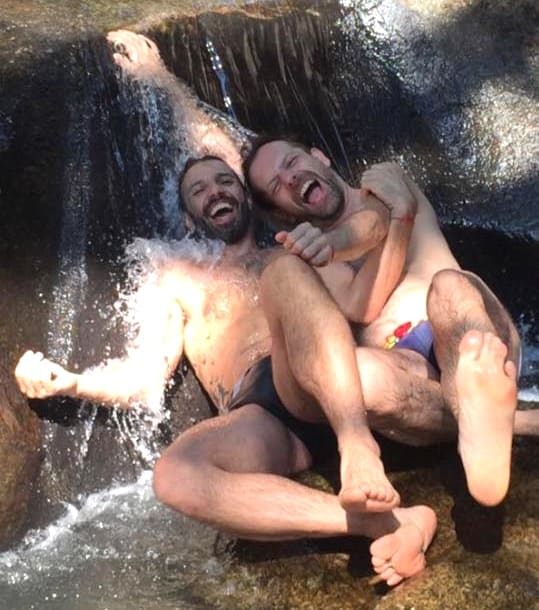 Pedro Aunion Monroy, an acrobat who fell to his death on Friday night at Madrid's Mad Cool festival, penned a last love note to his "beautiful boyfriend", which was posted to Facebook on Thursday.
"I can't wait to see my beautiful boyfriend. Love, come to my arms!!!!! 
🏃
🏃
🏃
🏃," wrote Monroy.
While near the main stage, in-between the performances by alt-J and Green Day, he fell.
Paramedics spent 30 minutes trying to revive him, but were unable to save him.
Mr Monroy from Portslade, who trained in the schools of Pilar López, Cristina Rota and in the Royal Conservatory of Dance, had his own performance company, In Fact Aerial Dance, based in Brixton, London.
He also worked as a self-employed massage therapist at The Grand Hotel, Brighton.
Speaking to the BBC, the hotel's general manager Andrew Mosley said: "We are all very sad to hear the news, it is the most terrible news and our hearts go out to his friends and family."
Slowdive, an act which was scheduled to perform after Green Day, suspended its performance when it learned of Monroy's tragic death.
Our thoughts go out to Monroy's friends, family, and loved ones.
Top image: Facebook.