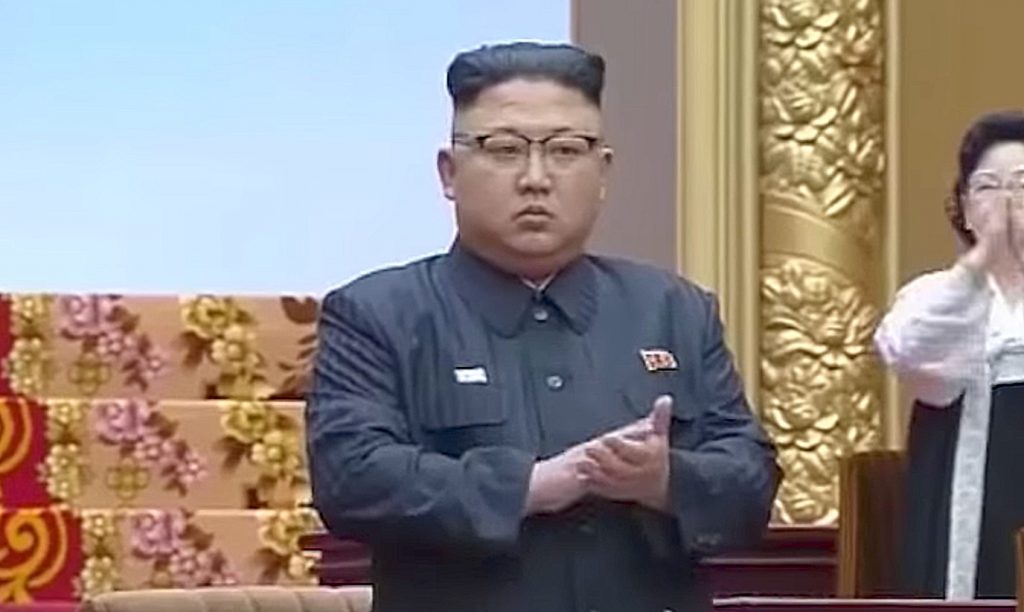 The White House Press Secretary released a statement early Tuesday morning following Monday night's launch of a missile over Japan.
Says the statement:
The world has received North Korea's latest message loud and clear: this regime has signaled its contempt for its neighbors, for all members of the United Nations, and for minimum standards of acceptable international behavior. 
Threatening and destabilizing actions only increase the North Korean regime's isolation in the region and among all nations of the world.  All options are on the table.
The Japanese prime minister denounced the launch as an "unprecedented and grave threat" to the country's security. In a 40-minute phone call with the US president they agreed to call for an emergency meeting of the UN security council to discuss the situation.
Officials in South Korea said the missile may have flown further than any other tested by North Korea. The test, one of the most provocative ever from the reclusive state, sent a clear message to Washington just weeks after Kim Jong-un threatened to target the US Pacific territory of Guam with similar intermediate-range missiles.
It also demonstrated the regime's willingness to raise the diplomatic stakes by sending a missile directly over Japanese territory. Pyongyang has tested more powerful intercontinental ballistic missiles (ICBM) this year, but Tuesday's launch followed a much flatter trajectory than those tests.