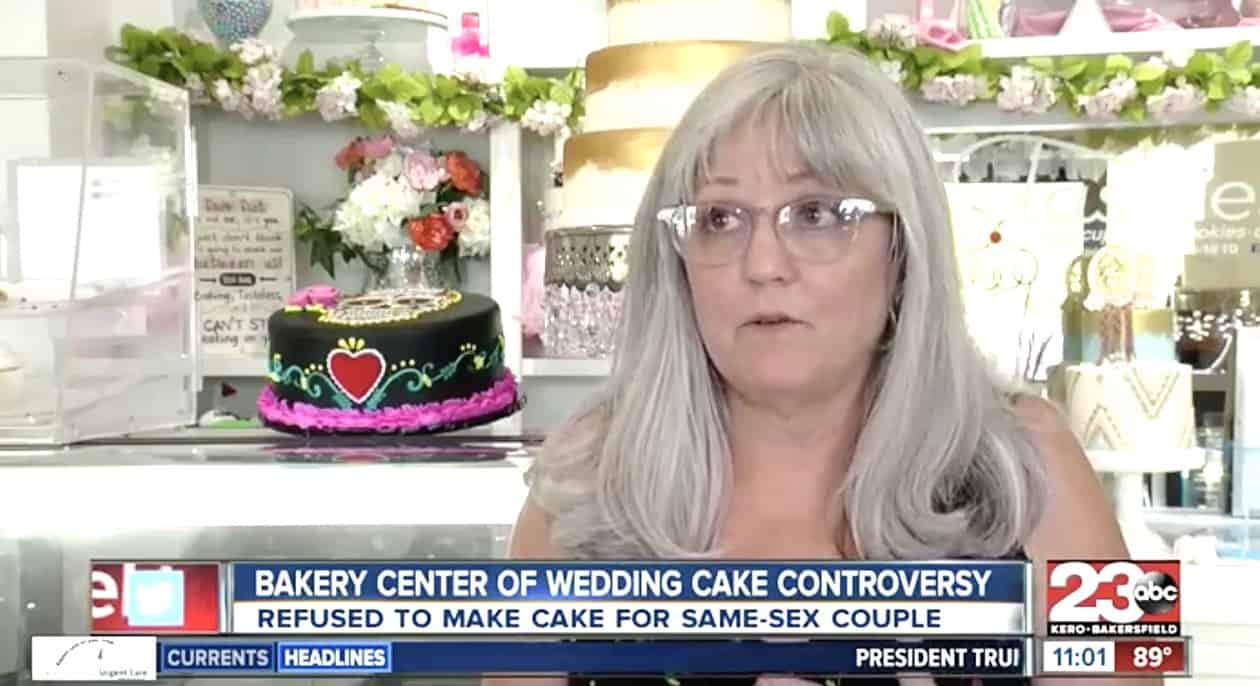 Tastries, a Bakersfield, California bakery, is the latest to declare that it won't bake a wedding cake for a gay couple. The business's bigotry was exposed by Sam Salazar, a customer who was refused service by the bakery after he said the cake he was ordering would be for a gay wedding.
Wrote Salazar on Facebook: "Tastries Bakery… so we just went with some friends to do a cake tasting for a wedding cake and we were referred to another bakery. Apparently they don't "believe" in same sex marriage, so they refused to make the cake. I'm not even sure how to react or feel right now. So just be aware if you choose to spend your money there."
Tastries owner Cathy Miller spoke to 23ABC Bakersfield:
"Our family are Christians. We love everyone. God created everyone…There are certain things that violate my conscience and my conscience will not allow me to participate in things that I feel are wrong. Our business is God's business. We work for him…Participating in a celebration of a same-sex marriage goes against my conscience. I shouldn't be picked on because of my beliefs."
In June, the U.S. Supreme Court agreed to hear the case of Jack Phillips, a Colorado baker who made a similar refusal. In July 2012, David Mullins and Charlie Craig went to Denver's Masterpiece Cake Shop, owned by Phillips,  looking for a cake to celebrate the couple's upcoming nuptials.
Phillips denied the couple's request and later admitted he had turned away other same-sex couples as a matter of policy.
Watch 23ABC's report: