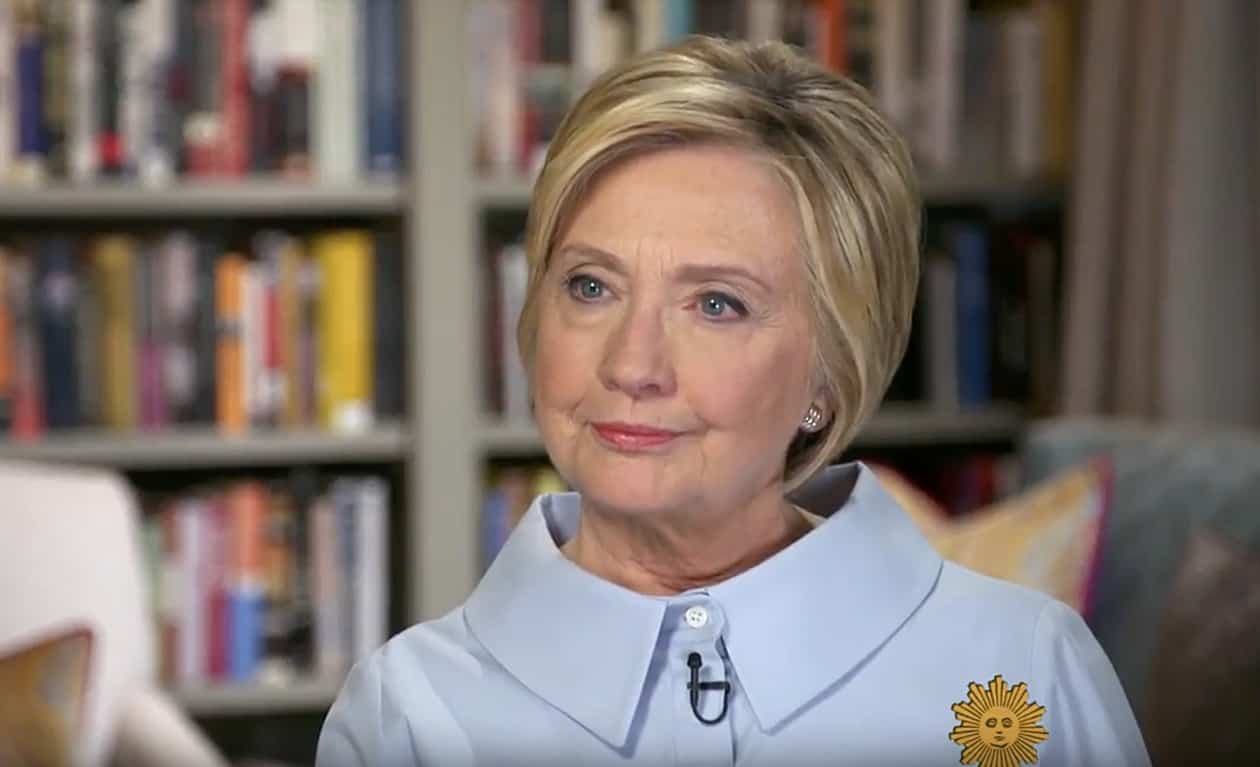 Hillary Clinton sat down with Jane Pauley on CBS Sunday Morning for a debriefing on the 2016 election and to discuss points she made in her new book What Happened.
Clinton told Pauley that her career "as an active politician" is "over."
"I'm done with being a candidate," said Clinton. "But I'm not done with politics, because I literally believe that our country's future is at stake."
In the 13-minute segment she rehashed her loss to Trump:
"He was quite successful in referencing a nostalgia that would bring hope, comfort and settle grievances for millions of people who were upset about gains made by others….millions of white people."
And explained that she understands some of her mistakes.
"I understood that because of the financial crash, there was anger, there was resentment. But I believed that it was my responsibility to try to offer answers to it, not to fan it. It was a mistake because a lot of people didn't want to hear my plans. They wanted me to share their anger. I should have done a better job of demonstrating … I get it."
She also discussed some of her gaffes, such as describing Trump supporters as a "basket of deplorables:"
"I thought a lot of his appeals to voters were deplorable. I thought his behavior, as we saw in the Access Hollywood tape, was deplorable. And there was a large number of people who didn't care. It did not matter to them."
Watch: