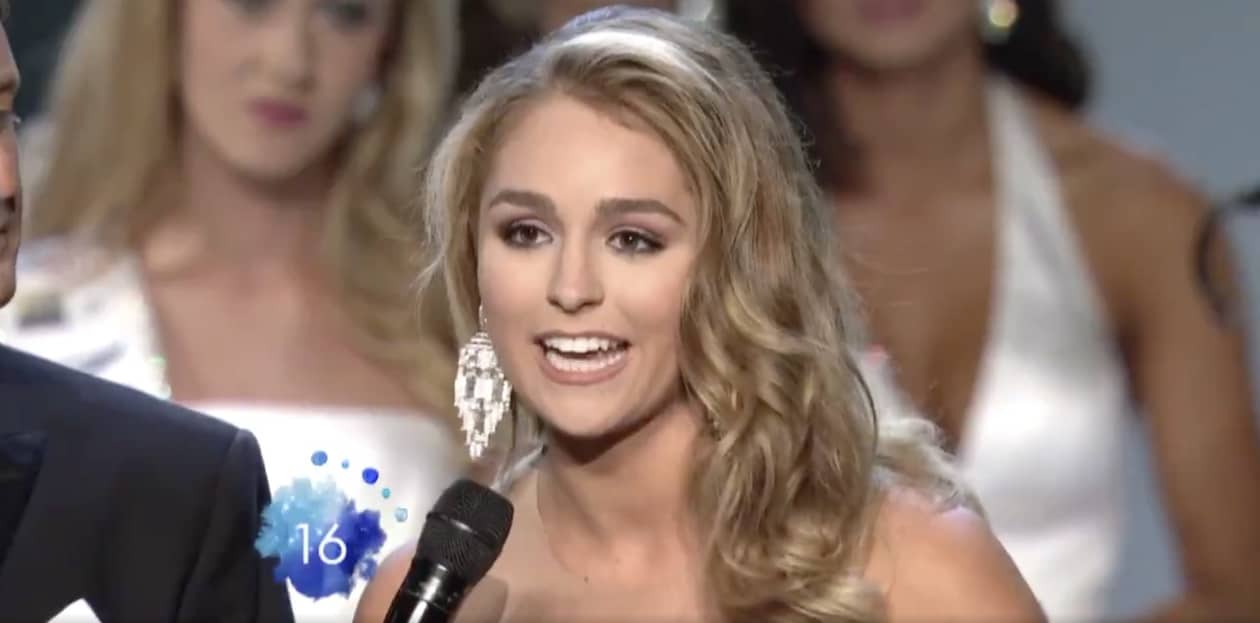 Miss Texas Margana Wood let Donald Trump have it during last night's Miss America pageant, answering a question from People editor-in-chief Jess Cagle about Charlottesville.
Asked Cagle:
"Last month a demonstration of neo-Nazi white supremacists and the KKK in Charlottesville Virginia turned violent and a counter protester was killed. The president said there was shared blame with quote 'very fine people on both sides'. Were there? Tell me yes or no and explain."
Replied Wood, a corporate communications grad from Austin University:
"I think that the white supremacist issue — it was very obvious that it was a terrorist attack. And I think that President Donald Trump should have made a statement earlier addressing the fact, and in making sure all Americans feel safe in this country and that is the number one issue right now."
Wood, however, did not take the crown, which went to Miss North Dakota Cara Mund.
.@MissAmericaTX is up next and she will be answering a question from @MrJessCagle. #MissAmerica pic.twitter.com/WbSBx3c5Ul

— The Miss America Org (@MissAmerica) September 11, 2017