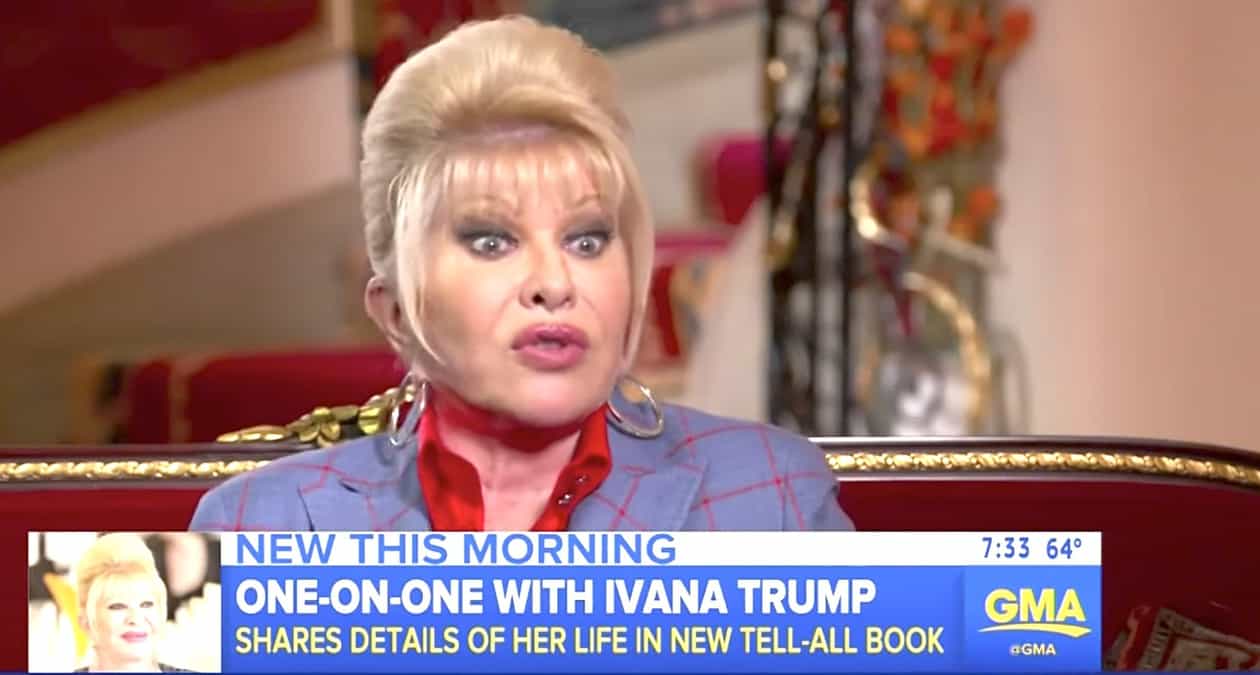 Ivana Trump, ex-wife of Donald and mother to Ivanka, Donald Jr., and Eric, sat down with Good Morning America because she's got a new "tell-all" book to sell.
Ivana said she doesn't call Trump at the White House "because Melania is there and I don't want to cause any kind of jealousy or something like that because I am basically first Trump wife, I'm First Lady, okay?"
Ivana said that Trump's "pussy-grabbing" discussion wasn't offensive: "He was not really disrespectful. Just jokes. Sometimes you say things which are silly."
Watch: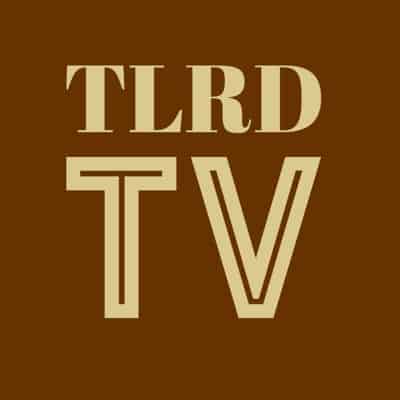 Ivana also spoke with CBS Sunday Morning, telling Jim Axelrod that "for sure" Trump wouldn't be who he is without her.
She also said she told him to use Twitter:
"I said, 'I think you should tweet. It's a new way, a new technology. And if you want to get your words across rightly, without telling The New York Times, which is going to twist every single word of yours, this is how you get your message out."
And she was offered the U.S. ambassadorship to the Czech Republic:
"I was just offered to be the American ambassador to Czech Republic — and Donald told me, he said, 'Ivana, if you want it, I give it to you.' But I like my freedom. I like to do what I want to do, go wherever I want to go with whomever I want to go. And I can afford my lifestyle. OK, why would I go and say bye-bye to Miami in the winter, bye-bye to Saint-Tropez in the summer and bye-bye to spring and fall in New York? I have a perfect life."
Watch:
https://www.youtube.com/watch?v=DuLng70EDS4