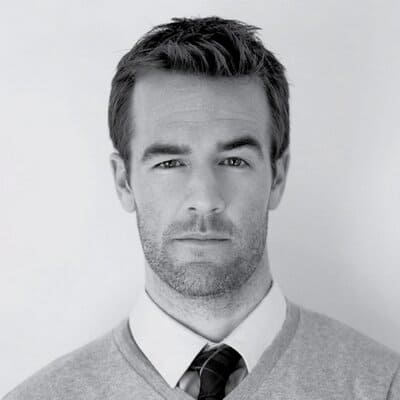 Actor James van deer Beek (Dawson's Creek, What Would Diplo Do?) spoke out about the Harvey Weinstein scandal this week and said he had been sexually harassed by a powerful man who grabbed his ass and left him in fear of speaking out.
Said Van Der Beek:
"What Weinstein is being accused of is criminal. What he's admitted to is unacceptable – in any industry. I applaud everybody speaking out. I've had my ass grabbed by older, powerful men, I've had them corner me in inappropriate sexual conversations when I was much younger…I understand the unwarranted shame, powerlessness & inability to blow the whistle. There's a power dynamic that feels impossible to overcome"
https://twitter.com/vanderjames/status/918346346989604865
https://twitter.com/vanderjames/status/918349928547708929?ref_src=twsrc%5Etfw&ref_url=http%3A%2F%2Fattitude.co.uk%2Fjames-van-der-beek-claims-hes-been-sexually-harassed-by-older-powerful-men%2F
https://twitter.com/vanderjames/status/918350756092305413
Van Der Beek isn't the only male celeb to speak out with a personal experience of harassment in reaction to the Weinstein scandal. Brooklyn Nine-Nine star Terry Crews said "a high level Hollywood executive…groped [his] privates" at an industry function he was attending with his wife.
https://twitter.com/stephjkd/status/918071122645716993
Actor Michael Gaston (Prison Break, Jericho) also spoke out, saying he was grabbed in the groin by a powerful theatre director 25 years ago and the experience still makes his heart pound and his hands shake when he remembers it:
I give the benefit of what little doubt I have to any woman who claims a powerful man treated her inappropriately.Because it happened to me.

— Michael Gaston (@_MichaelGaston) October 10, 2017
25 yrs ago while starting rehearsal on a new play the director,a powerful man in the theatre, grabbed me by the groin one day in rehearsal.

— Michael Gaston (@_MichaelGaston) October 10, 2017
in front of the stage manager and a young assistant director who is now extremely successful, himself. I swatted him away and made a joke.

— Michael Gaston (@_MichaelGaston) October 10, 2017
But as I type this out my heart is pounding and my hands shake. I told a few friends at the time and the director never tried it again.

— Michael Gaston (@_MichaelGaston) October 10, 2017
We forget men are assaulted also. Reporting-masculinity on the line. Im sorry you're also a victim, no one should be forced to hide in shame

— Devon Sheetcake 🍰 (@DevonSheetcake) October 10, 2017