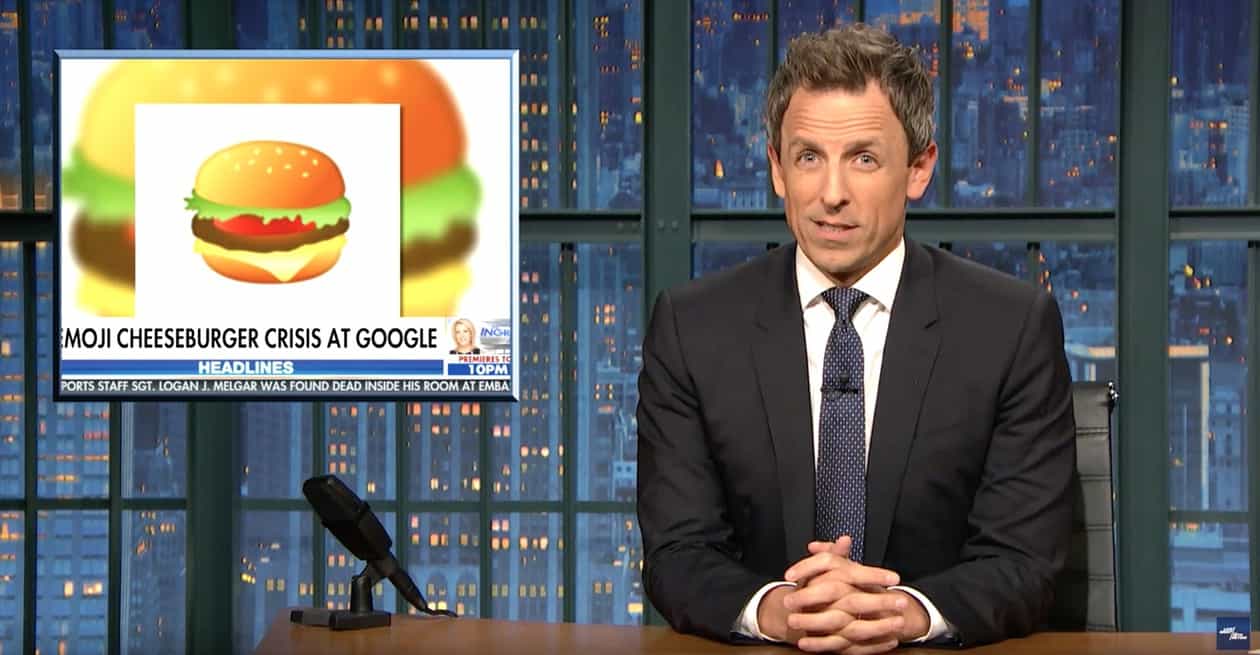 Donald Trump celebrated Halloween on Friday, inviting the children of the "fake news" media into the Oval Office, where he then turned the photo-op into an opportunity to attack the "fake news" media.
"You did a good job," said Trump. "Here, you did a good job," indicating the children. "I wouldn't say you did very well here," Trump added, pointing to himself.
"That's because you're the president, not one of their children," blasted Meyers. "Also, look at the faces of those kids. They're looking at Trump and thinking, 'you're the reason my daddy drinks.'"
Meyers then turned to the big news of the Mueller indictments, which FOX News chose to ignore over the more pressing news of a cheeseburger emoji.
Meyers played a clip of FOX & Friends host Ainsley Earhardt freaking out over the emoji.
"We've been talking about it all morning. Can you see what's wrong with this picture? The cheese is underneath the hamburger! Who does that?"
Quipped Meyers: "Who does that? Unless the answer is Paul Manafort, who cares? Fox News, if you really want to talk about emojis, you could at least focus on the ones that are relevant to the Trump White House."
You can probably guess which ones Meyers suggested.
Watch: