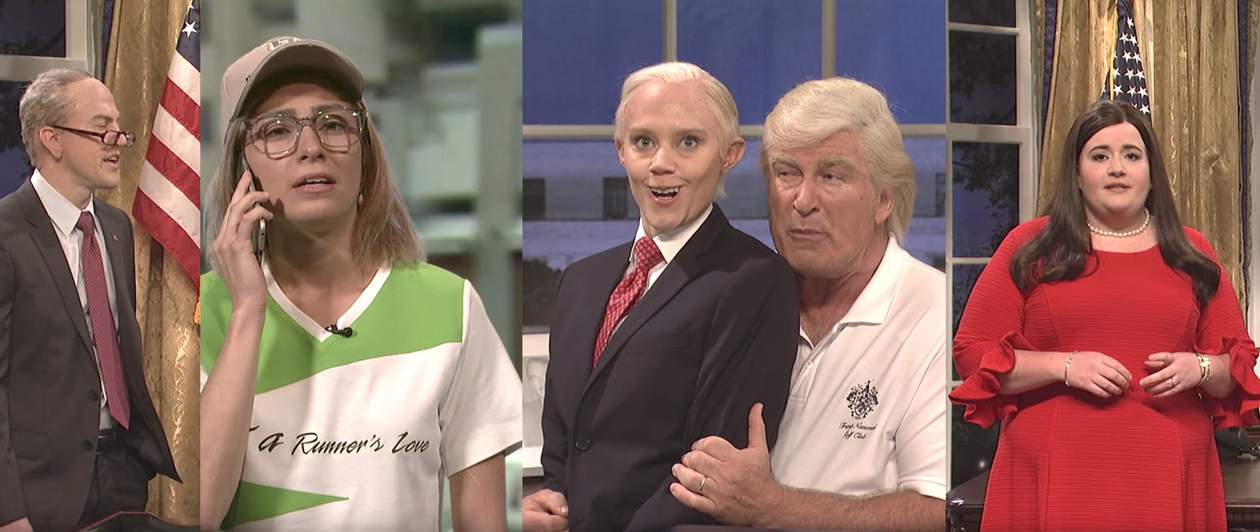 Alec Baldwin's Trump returned to SNL to take an immediate stab at the president's non-response to the humanitarian crisis in Puerto Rico, launching the cold open with Aidy Bryant's Sarah Huckabee Sanders, who tells him there's a call on the line from San Juan, Puerto Rico mayor Carmen Yulin Cruz (played by Melissa Villaseñor).
Says 'Trump' to 'Cruz': "Trust me I know things are, as the locals say, 'despacito!'"
When 'Trump' tells 'Cruz' that relief should take more than a few days, she replies, "Mr. President, well that's not good enough."
"Well you should have paid your bills," 'Trump' snaps. "FEMA takes a few days unless you join….FEMA Prime! Ma'am I don't know if you know this but you're on an island in the water. The ocean water. Big ocean…with fishies and bubbles and turtles that bite!"
'Trump' hangs up on Cruz and soon orders Kate McKinnon's Jeff Sessions to the Oval Office.
"Jeffy, we'll get through this," 'Trump' says, with 'Sessions' on his lap.
"Thank you Mr. Trump, I will not let you down," replies 'Sessions'. "I might look adorable, but I'm frightening."
And finally, Alex Moffat's Chuck Schumer arrived to smooth things out.
Watch: