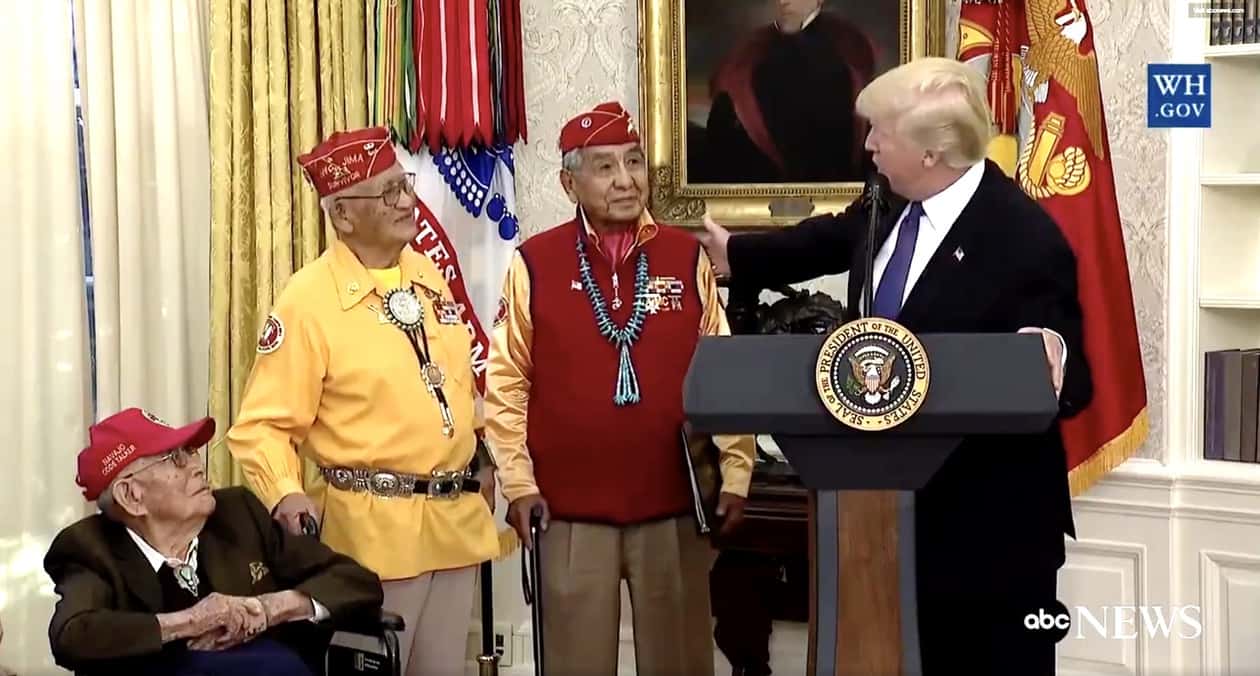 Donald Trump made a racist "Pocahontas" joke about Rep. Elizabeth Warren (D-MA) while speaking to Navajo World War II veterans at the White House today. He was also standing in front of a portrait of Andrew Jackson, who signed the Indian Removal Act.
Said Trump:
"You were here long before any of us were here. Although we have a representative in Congress who they say was here a long time ago. They call her Pocahontas. But you know what? I like YOU. Because you are special."
Mocking Warren's claimed Native American Heritage is one of Trump's favorite pastimes.
Watch:
MOMENTS AGO: Pres. Trump at White House event honoring Navajo code talkers, makes joke about "Pocahontas" Sen. Elizabeth Warren. pic.twitter.com/PgdhbxBrfT

— World News Tonight (@ABCWorldNews) November 27, 2017
Warren responded: