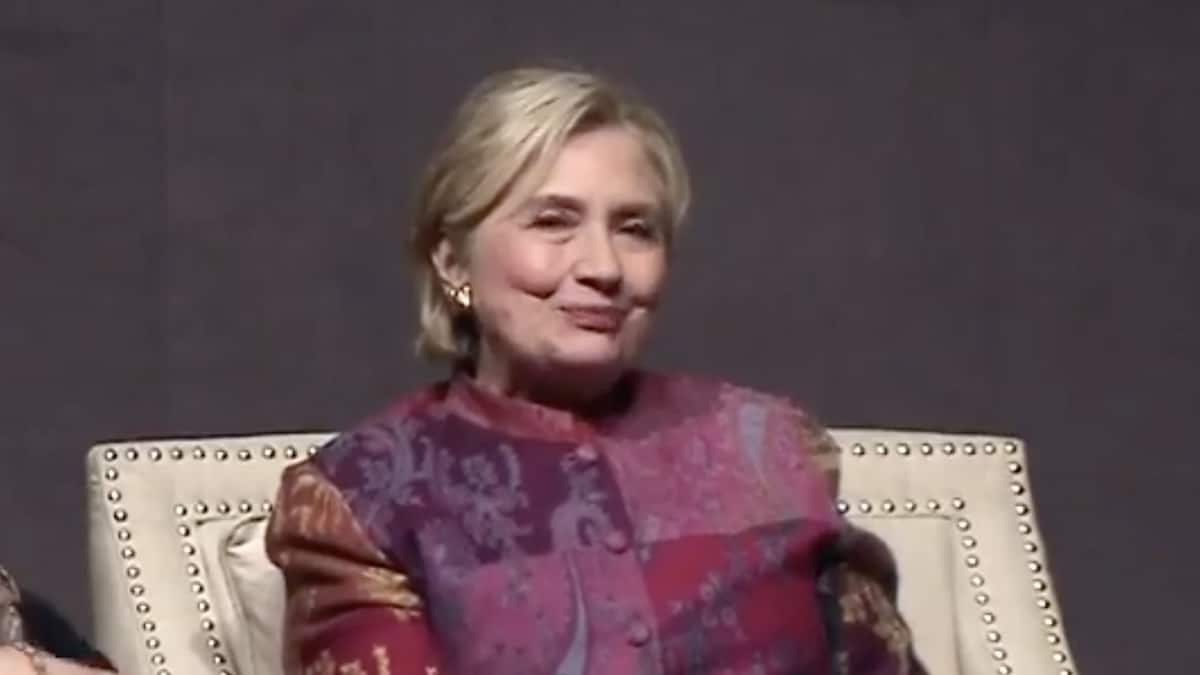 Hillary Clinton on Saturday responded to yet another attack by an insecure president who seems intent on constantly litigating his election.
Tweeted Trump on Saturday morning: "Crooked Hillary Clinton is the worst (and biggest) loser of all time. She just can't stop, which is so good for the Republican Party. Hillary, get on with your life and give it another try in three years!"
https://twitter.com/realDonaldTrump/status/931877599034388480?ref_src=twsrc%5Etfw&ref_url=http%3A%2F%2Fwww.joemygod.com%2F
At a forum in Little Rock, Arkansas celebrating the 25th anniversary of her husband's election, Clinton responded:
"Apparently, you know, my former opponent is obsessed with my speaking out. Apparently there was another, somebody told me, tweet today. Honestly, between tweeting and golfing, how does he get anything done? I don't understand it. Maybe that's the whole point."
She also mocked Trump for his approach to foreign policy, contrasting his Twitter diplomacy to her husband's approach to international issues.
"There was nothing fast and easy about it," she said. "He didn't tweet about it. He got to work about it, and he actually got it done."
While Clinton appeared to take ownership for her unexpected loss last November, she also blamed what she maintained was the "perfect storm" of outside factors, including Russia's election meddling and former FBI director James Comey's 11th-hour decision to publicize the bureau's late examination of emails related to her use of a private server during her time as secretary under President Barack Obama.
Clinton, who lost the election despite winning nearly 3 million more popular votes, told Mother Jones in an interview published Friday that "there are lots of questions about" the legitimacy of Trump's election.
Watch the Clinton forum:
https://www.facebook.com/clintoncenter/videos/10155040224197997/