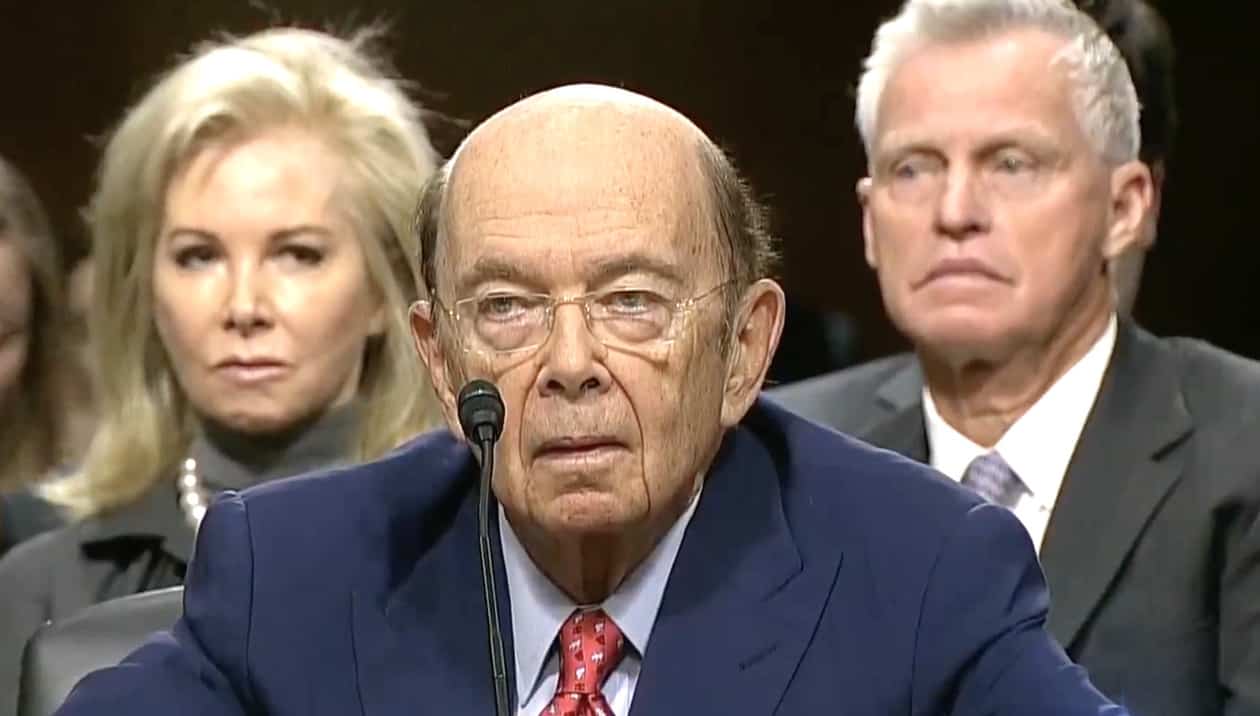 An explosive report in Forbes magazine reveals that Trump Commerce Secretary Wilbur Ross lied to them about his billionaire status and the magazine has removed him from its list of richest Americans.
The magazine also says Ross is a serial liar about many other things.
Just a year ago, Forbes listed Ross' net worth at $2.9 billion and included him in the Forbes 400 list of the richest Americans by net worth. The new report says Ross had just under $700 million in assets. It cited financial-disclosure forms filed by Ross after being nominated for his Commerce secretary.
After Forbes learned about this, the magazine said, it wanted to remove Ross from the Forbes 400. Ross protested, according to the report, telling the magazine it wasn't taking into account some trusts created for his family, which add "more than $2 billion" to his net worth and which he did not have to disclose in federal filings.
But the magazine said that after "one month of digging," it is confident that the more than $2 billion never existed. It said it removed him when it updated its list of richest Americans last month.
"It seems clear that Ross lied to us, the latest in an apparent sequence of fibs, exaggerations, omissions, fabrications and whoppers that have been going on with Forbes since 2004. In addition to just padding his ego, Ross' machinations helped bolster his standing in a way that translated into business opportunities. And based on our interviews with ten former employees at Ross' private equity firm, WL Ross & Co., who all confirmed parts of the same story line, his penchant for misleading extended to colleagues and investors, resulting in millions of dollars in fines, tens of millions refunded to backers and numerous lawsuits. Additionally, according to six U.S. senators, Ross failed to initially mention 19 suits in response to a questionnaire during his confirmation process."
Earlier this week news emerged that during his confirmation hearing for Commerce Secretary Ross did not disclose that he has shared business interests in an energy company with members of Vladimir Putin's family, according to multiple news sources who obtained a set of documents from a Bermuda law firm which was leaked to a German newspaper over the weekend.