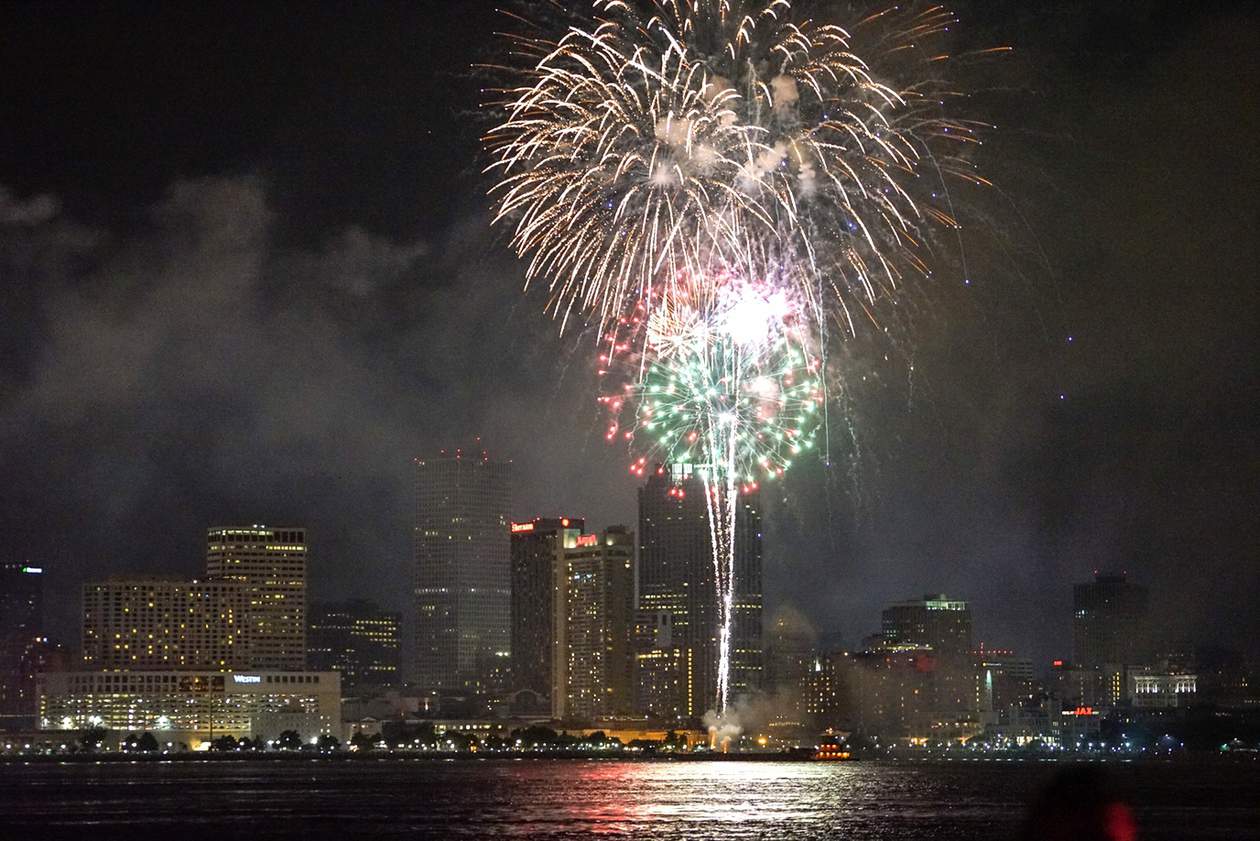 Savvy travelers seeking to close out 2017 in style don't need to ready their passports just yet. This December, escape the snowy grey streets for warm weather and a warmer welcome in New Orleans. Pack your bags and enjoy plenty of opportunities to have a ball at the opening of a very exciting year for the city.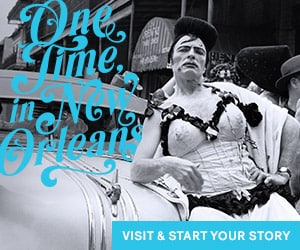 A TRICENTENNIAL KICKOFF
While the Crescent City draws legions of visitors for Mardi Gras (and Southern Decadence), NOLA also offers a bevy of options to ring in the new year. January kicks off an extra special 300th birthday year, as 2018 marks New Orleans' Tricentennial celebrations.
2018 will be spent celebrating the city's rich history, strength in the face of adversity, vibrant community and the bright future ahead. The 300th birthday will feature some of the biggest bashes in New Orleans history, including special celebrations of the city's staples like a King's Day Mardi Gras kick-off, Jazz Fest and even a few special New Year's events.
The crowning kickoff of the 300th year is the spectacular riverfront fireworks show, Symphony in the Sky. And Jackson Square will be alive for the annual fleur-de-lis drop with Ryan Seacrest and other celebrity guests for the Central Time Zone New Years' Countdown of Dick Clark's New Year's Rockin' Eve! Rather than drop a ball on New Year's Eve, NOLA drops a six-foot lighted fleur-de-lis, the city's adopted symbol.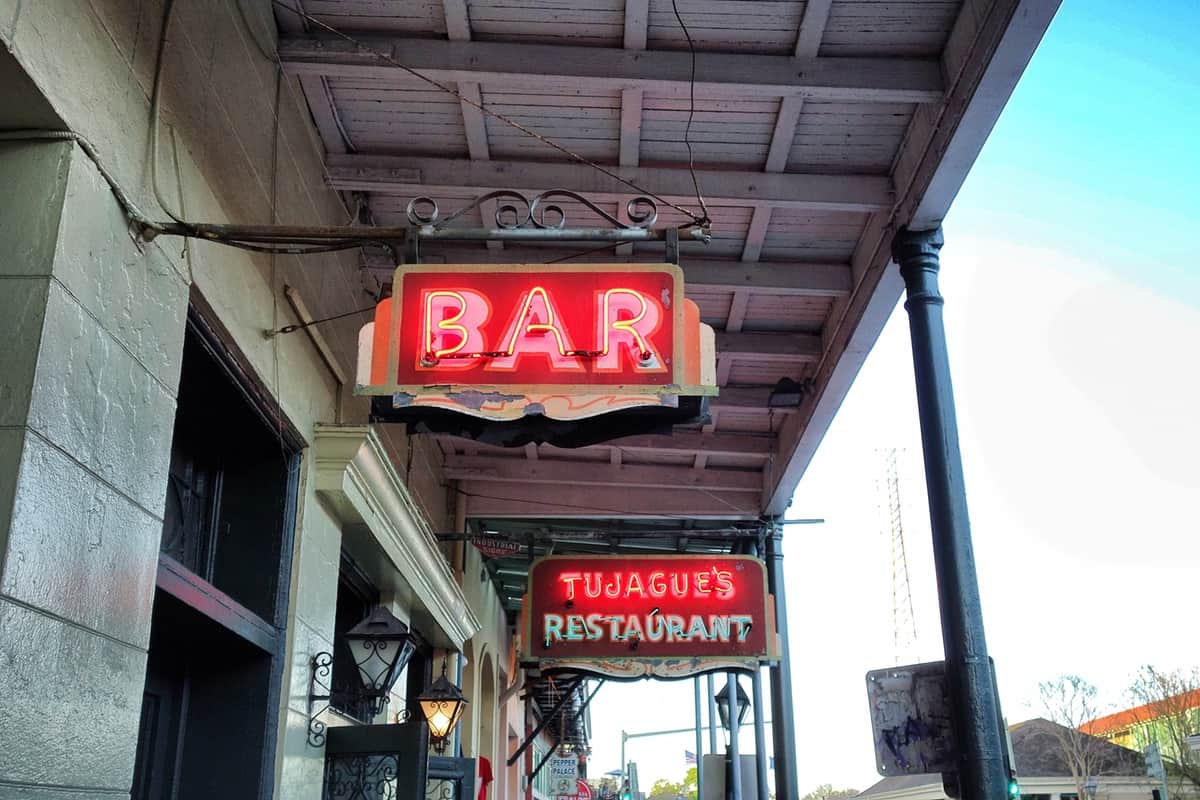 Eat
Any time is a good time to eat in New Orleans. The city's world-renowned restaurant scene blends traditional Creole cuisine with cutting-edge culinary innovations. December is a prime time to taste the best the city has to offer as many restaurants offer special Reveillon menus.
The Reveillon tradition dates back to the 19th century when most of the city was Catholic and would return from midnight mass on Christmas Eve to lavish meals that sometimes lasted until dawn. Now, Reveillon has been reimagined as an extended restaurant week with many of the city's finest eateries offering exciting special menus throughout the holiday season.
This year, you can enjoy a four-course, pre-fixe meal at Vacherie ($45, featuring dishes like seafood gumbo, alligator sausage, coq au vin and Louisiana pecan pie), Tujague's ($54, featuring dishes like Louisiana shrimp and goat cheese crepes, Creole turtle soup, chicken pontalba and white chocolate bread pudding) and more than 50 other top restaurants.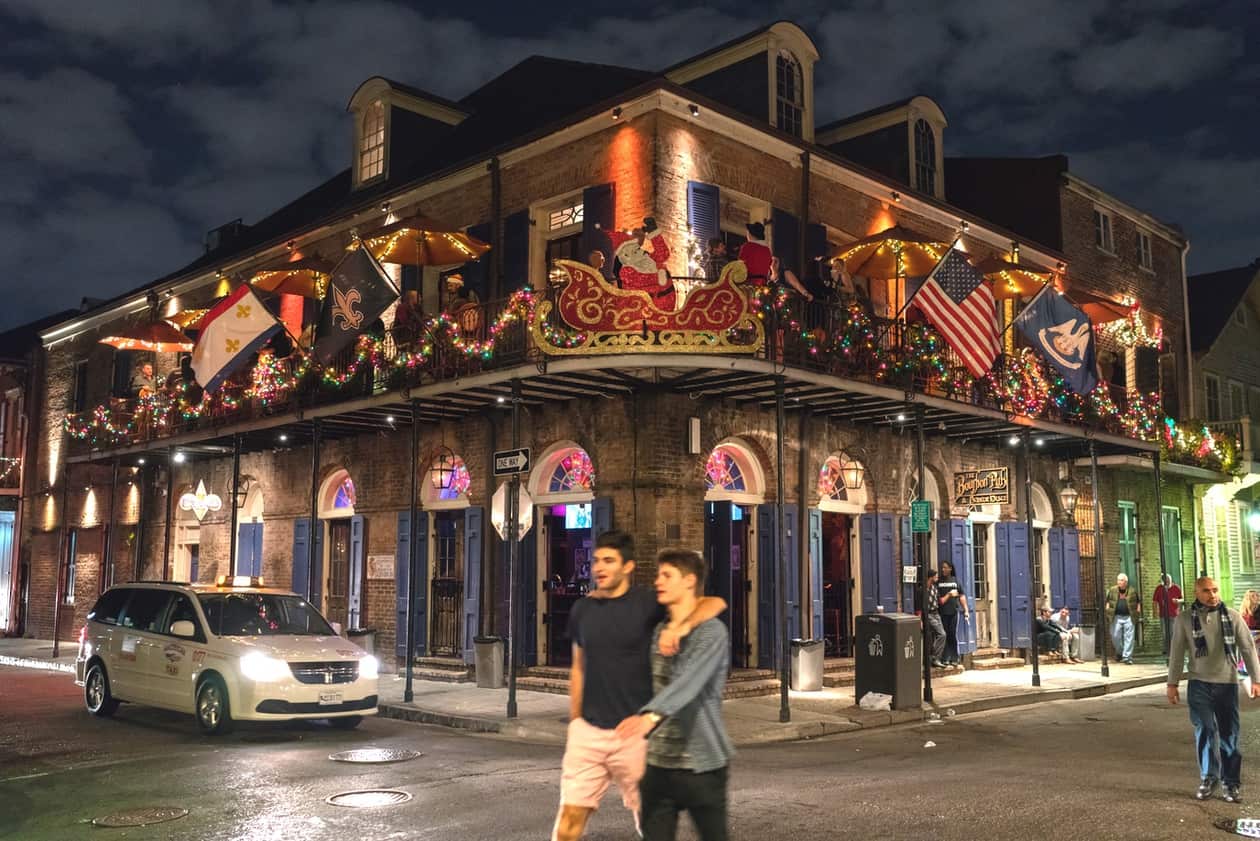 Drink
What's a New Year celebration without a little (or a lot) of bubbly? You can't go wrong at any of the gay bars in the French Quarter (affectionately known as the "Fruit Loop"). Take a tour of the holiday specials at local favorites like Oz, Bourbon Pub and Parade, Cafe Lafitte in Exile, 700 Club and Good Friends Bar, all within a three-block walk.
If you're looking for an all-inclusive experience, Bourbon Vieux is mixing it up for a mixed crowd at an unforgettable New Year's Eve party that includes an open bar, gourmet buffet and champagne toast. Tickets to the party are $170.
Bourbon Vieux boasts the largest balcony on Bourbon Street, but you can enjoy a view of the New Year's fireworks over the river at Pat O'Brien's. The $155 ticket includes food, drinks and party favors as well.
You can get an even closer look at the fireworks aboard boozy Mississippi River cruises from the Paddlewheeler Creole Queen, Steamboat Natchez and more.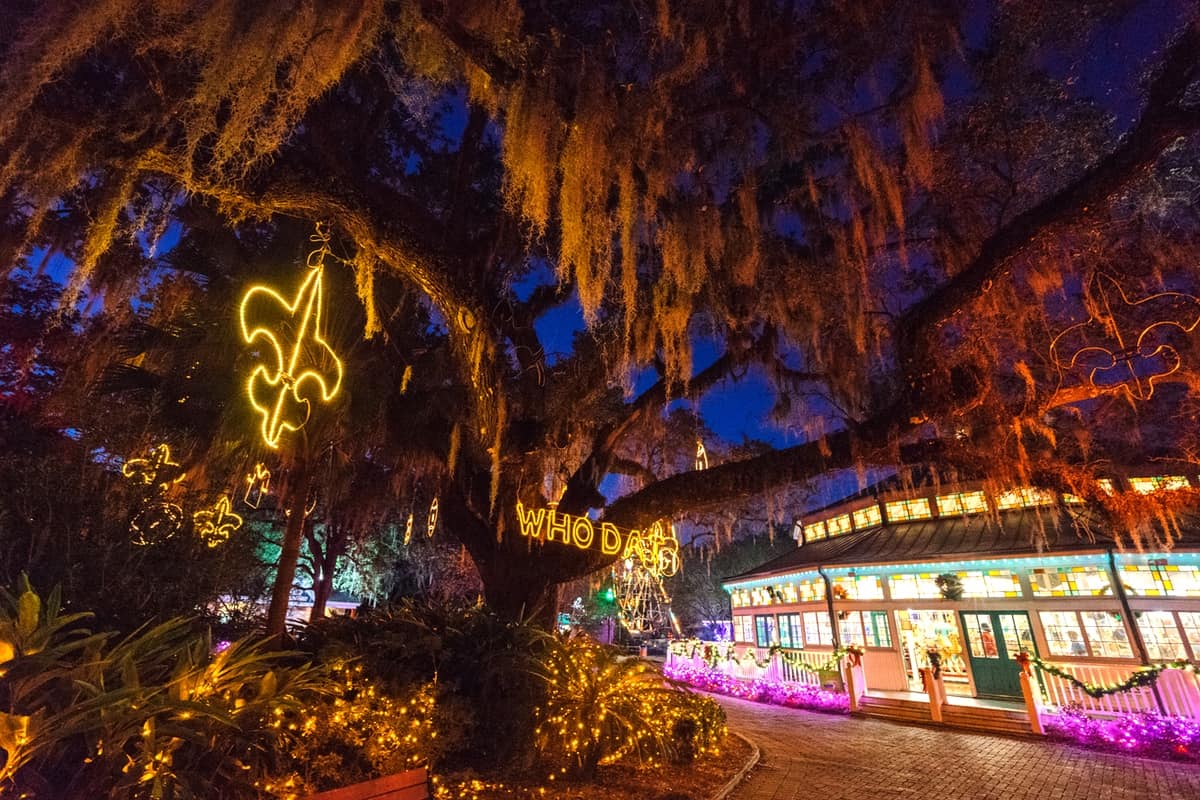 Be Merry
The heart of New Orleans's New Year's celebrations is in Jackson Square. Revelers will crowd the square to see New Orleans' signature fleur-de-lis drop.
Even if you're not a sports fan, it's worth checking out the Allstate Sugar Bowl Fan Fest. The football-heavy series of events and activities is also the home for Dick Clark's Rockin' New Year's Central Time Zone countdown, and has previously featured performances from pop powerhouses like Kelly Clarkson, Usher and Panic! At the Disco. At midnight, there will be special Tricentennial fireworks.
While you're in town, you can also take in all the razzle dazzle of Celebration in the Oaks, a spectacular holiday lights festival in City Park. Hundreds of thousands of twinkling lights adorn 25 acres, spanning the Botanical Garden, Storyland and Carousel Gardens Amusement Park.
Photographs by Paul Broussard.