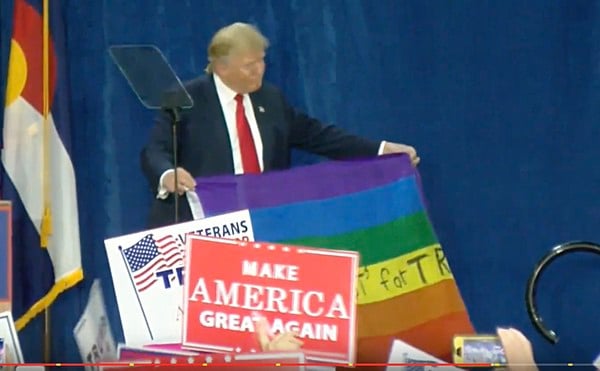 The Trump administration has asked a federal judge to stay an order requiring that the military begin accepting transgender recruits on January 1.
"Specifically, Defendants request that the Court stay the portion of its preliminary injunction requiring Defendants to begin accessing transgender individuals into the military on January 1, 2018, pending a decision by the D.C. Circuit on Defendants' appeal," the government wrote in a motion filed late Wednesday.
The administration and the plaintiffs have asked for a decision by noon Monday.
In October, Judge Colleen Kollar-Kotelly of the U.S. District Court for the District of Columbia blocked President Trump's ban on transgender troops while a lawsuit against it works its way through court.
Last month, after a motion by the Trump administration, Kollar-Kotelly issued a follow-up ruling clarifying the earlier one that said the military must accept transgender recruits by Jan. 1, as it had planned to do prior to Trump's ban.