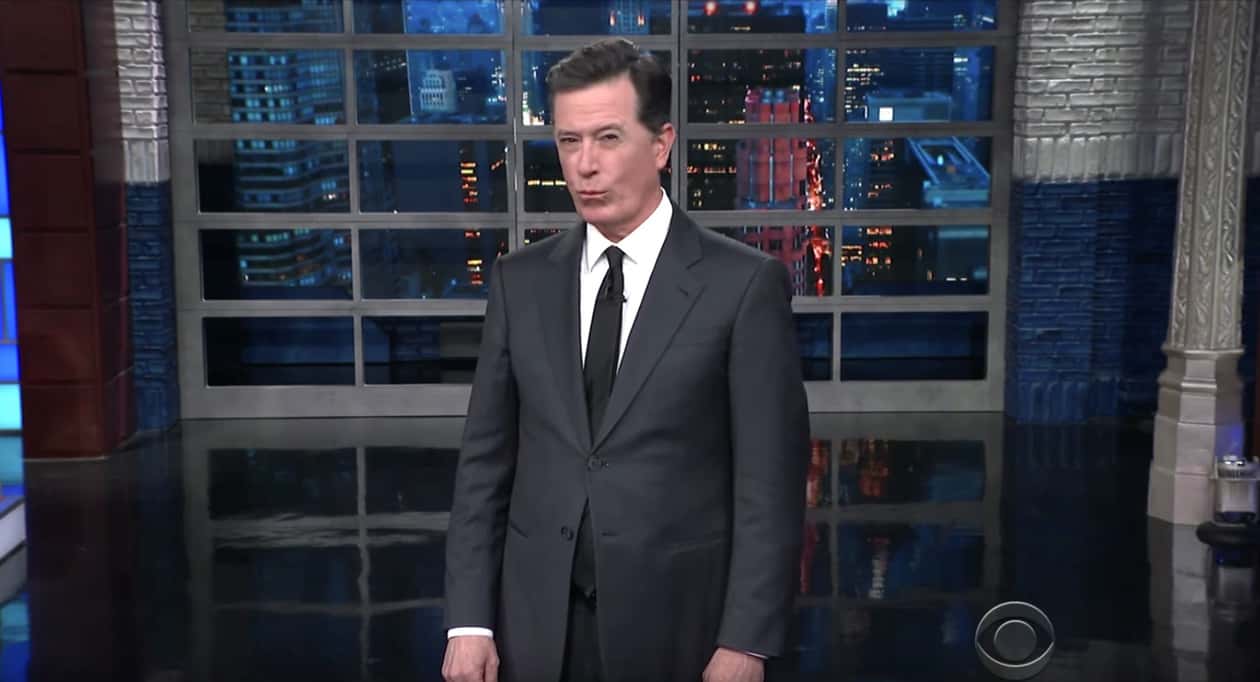 Stephen Colbert took apart the explosive revelations in the book that has rocked Washington – Michael Wolff's Fire and Fury: Inside the Trump White House, which includes a description of election night through the eyes of the Trump team.
Explained Colbert: "Trump was planning on failing and walking away with the fame and the money, or as the article describes it, 'this was a real life version of Mel Brooks' The Producers.' In some ways, it still is, just look at all the happy Nazis…It's a brilliant plan, but then tragedy struck. He won!"
Colbert then examined this excerpt from the book, which was printed in New York magazine:
Shortly after 8 p.m. on Election Night, when the unexpected trend — Trump might actually win — seemed confirmed, Don Jr. told a friend that his father, or DJT, as he calls him, looked as if he had seen a ghost. Melania was in tears — and not of joy.
Quipped Colbert: "Really, Melania cried on election night. That is the first thing we have in common."
Watch: