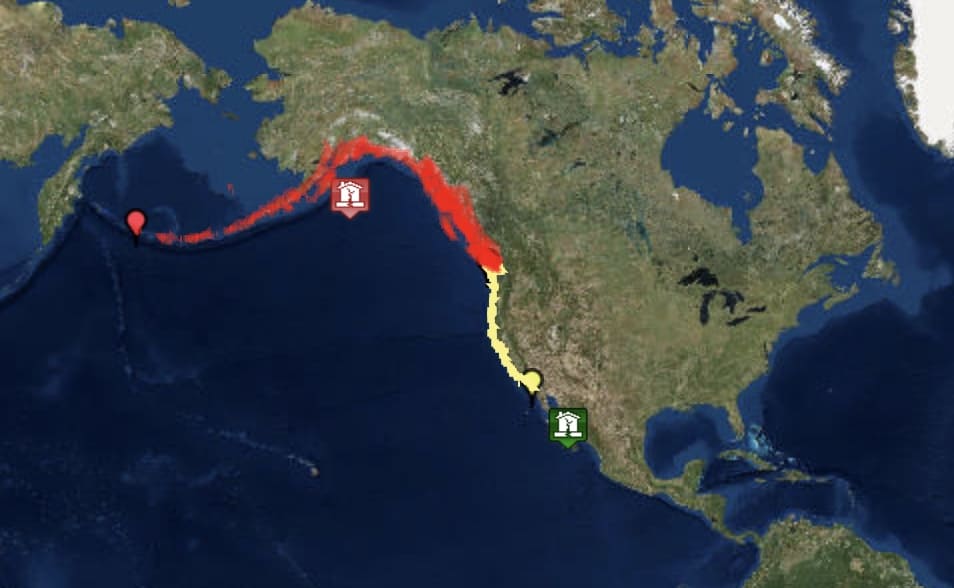 A 7.9 earthquake off Kodiak, Alaska has prompted a tsunami warning along the coast of Alaska and the west coast of Canada and a tsunami watch for the entire west coast of the United States.
Tue Jan 23 10:07:47 UTC 2018 event picture pic.twitter.com/qeKKqFTysB

— NWS Tsunami Alerts (@NWS_NTWC) January 23, 2018
The tsunami center said that the first place likely to be hit would be Kodiak, Alaska, at 1:45 a.m. local time followed by several coastal towns over the following two hours. A tsunami could hit Tofino, British Columbia, on Vancouver Island, around 4:40 a.m. Pacific Standard Time, and the northwest corner of Washington State around 4:55 a.m.
Residents evacuating Kodiak, Alaska, amid tsunami alert following magnitude 8.2 earthquake.

(Credit: Jupiter00000) pic.twitter.com/2M50g9hZn3

— NBC News (@NBCNews) January 23, 2018