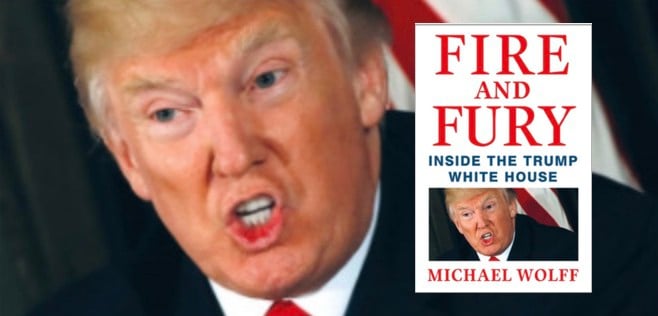 Wikileaks on Sunday night posted a link to the full text of Michael Wolff's explosive new book Fire and Fury: Inside the Trump White House.
Full text of controversial book on Trump, "Fire and Fury", by Michael Wolff, leaks onto internet: https://t.co/sf7vj4IYAx

— WikiLeaks (@wikileaks) January 8, 2018
WikiLeaks, which is infamous for publishing restricted documents, later deleted the tweet, but the damage was largely done. The link is now circulating widely across the internet and is still live at the time of writing.
Tweeting a link to a book that's already on sale around the world is an unusual move by the organization, and it's not clear how it fits in with with its mission. Some Twitter users interpreted the move as a pro-Trump statement. Encouraging people to read the pirated version of the book will result in fewer sales for author Michael Wolff, they argued.
WikiLeaks did not immediately respond to request for comment. It did, however, defend itself on Twitter in response to one news story on the issue, saying: "WikiLeaks reports on leaks. Hint: it's in the name."
Please don't download Wikileaks' pirating of Fire And Fury. Trump wants you to. Buy it instead.

— William Gibson (@GreatDismal) January 7, 2018