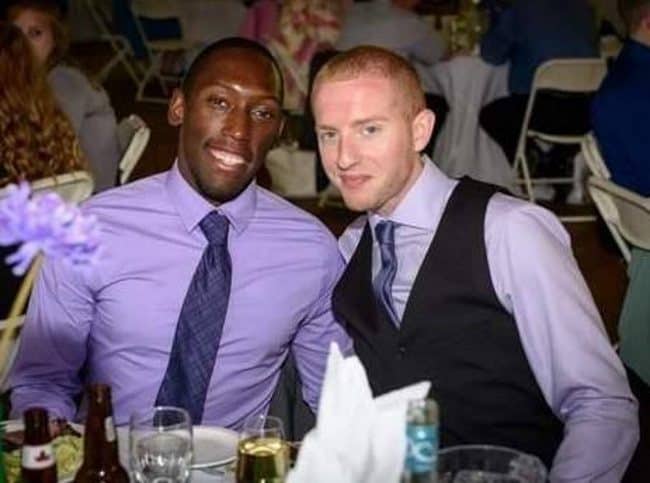 Bermuda's Governor today approved the Domestic Partnership Act 2017, legislation passed in December taking same-sex marriage rights away from gay couples.
In a statement this afternoon [Feb 7], Governor John Rankin said, "After careful consideration in line with my responsibilities under the Constitution, I have today given assent to the Domestic Partnership Act 2017."
The Supreme Court of Bermuda legalized same-sex marriage in May 2016 in a case brought by Toronto-based Bermudian and Canadian gay couple, Winston Godwin and Greg DeRoche (above), who  preferred to marry in Godwin's home of Bermuda, a UK territory.
Rights groups had pressured UK foreign minister Boris Johnson to veto the legislation. That did not happen.