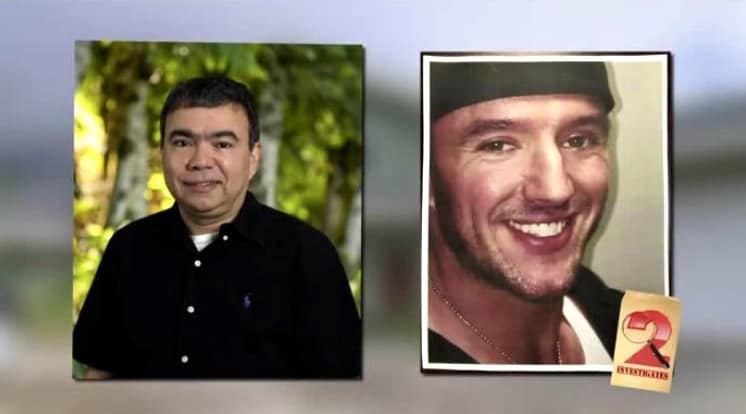 Jordan Joplin, a gay adult film actor who has done scenes for Sean Cody (as Zack), RandyBlue (as Rob Stoneridge), and Men.com and Bromo (as Logan Cruise) has been charged with the murder of a surgeon in Alaska.
KTUU reports: "Records show a Ketchikan grand jury handed up charges of first- and second-degree murder this week, accusing the 32-year-old western Washington resident with killing Dr. Eric Garcia on March 16. The Ketchikan District Attorney and police officials could not immediately be reached for comment. Joplin was already facing a first-degree theft charge, to which he has pleaded not guilty."
It's unclear what the relationship between Garcia and Joplin was or how they met, but now Joplin has been charged in his death. Police are still not saying how he died.
"There was nothing suspicious about the actual body or the scene to indicate at the time that there was any foul play," Dossett said of the March 27 discovery.
It was what had gone missing from the ocean-view home that raised red flags among investigators and the doctor's friends.
Police later learned that two tons of belongings, including expensive watches, gold and a coin collection worth as much as $500,000, had disappeared from the home in the days before Garcia's body was found. The man who first called Ketchikan authorities to report the doctor might be missing, 31-year-old western Washington resident Jordan Joplin, now stands accused of stealing the goods.
Much more at the link.
The case has rocked the small town of Ketchikan, Alaska, and Garcia's death left it without an emergency surgeon.