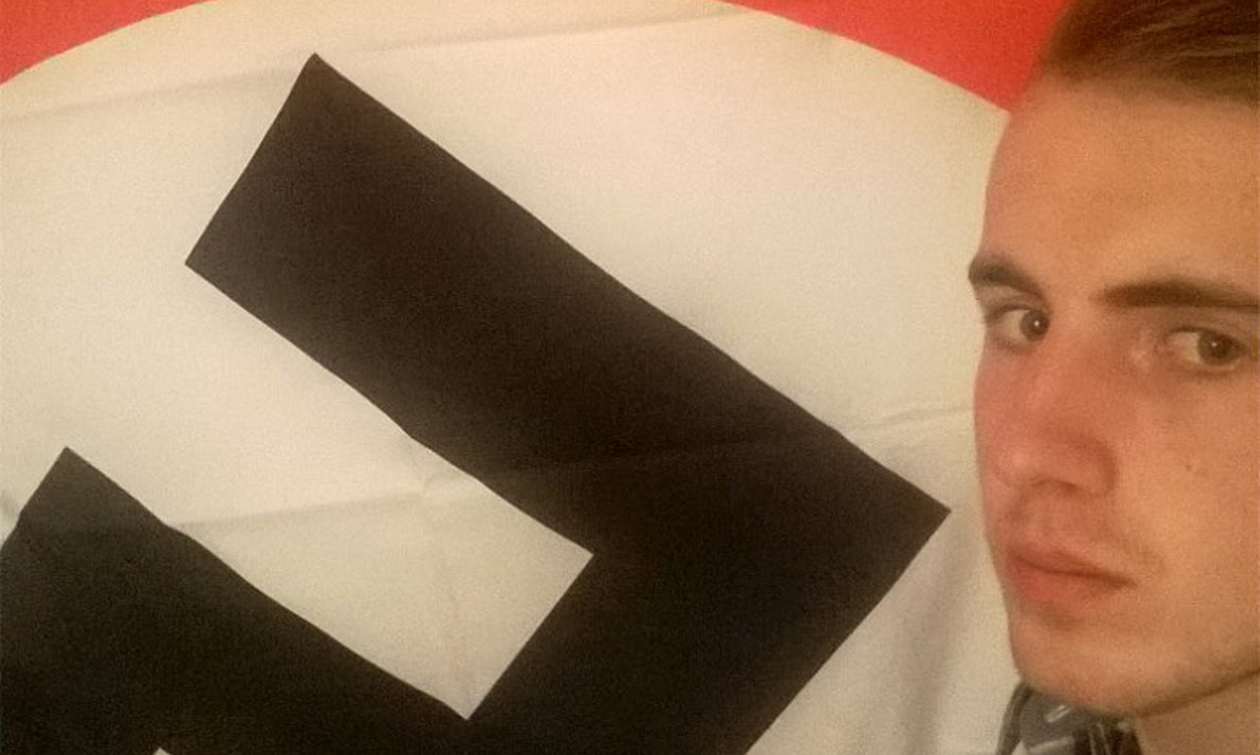 A 20-year-old English man who came out as bisexual while on trial for allegedly planning to launch an attack at a Pride event last year has been convicted of plotting terrorism.
Ethan Stables denied plotting to carry out a machete attack at the event in Barrow, Cumbria, UK in June 2017.
Stables told the court he is bisexual after the jury watched a video of him saying "gays look nicer on fire" before burning a rainbow flag.
Metro reported:
He told the jury: 'I am disgusted and ashamed at myself for what I said. I just wish I could turn the clock back. I'm sorry.' Stables' godfather Phillip Loveless, who is gay, took to the stand at Leeds Crown Court to say that he had no reason to believe that his godson was homophobic.
He said: 'I have a sixth sense for that sort of thing.' He said that he was a loner as a child adding 'It became clear very early on that he wasn't developing entirely normally. 'He preferred to be on his own. There was never any problem with his intellectual capacity but when he was asked not to do something he would be very adamant that he wasn't going to stop doing that thing.'
Loveless added that Stables was interested in fantasy and escapism. "I felt he did go off on paranoid fantasies," he said. "He would get very fixated on certain ideas. On one level it seemed totally bizarre [when he was arrested] but on another level we had all been waiting for something to happen."
Armed police swooped on Stables on 23 June as he walked towards the New Empire pub in Barrow, Cumbria, which was hosting a gay pride event. He was unarmed when he was arrested, but police later found an axe and a machete at his home.
Officers had received a tip-off from a member of a far-right Facebook group where Stables posted a message saying he was "going to war" and that he planned to "slaughter every single one of the gay bastards".
After he was arrested, police found Stables had made internet searches for "how to make chemical poison", "what is prison like for a murderer", "I want to go on a killing spree" and "do you get haircuts in prison".
The jury was shown a video of him burning a rainbow flag and posing next to a swastika hanging on his bedroom wall. He swapped messages with fellow extremists, blaming the fact that he was jobless on "faggots, n—-rs, spastics" and the Equalities Act.
Stables remains in custody before sentencing.