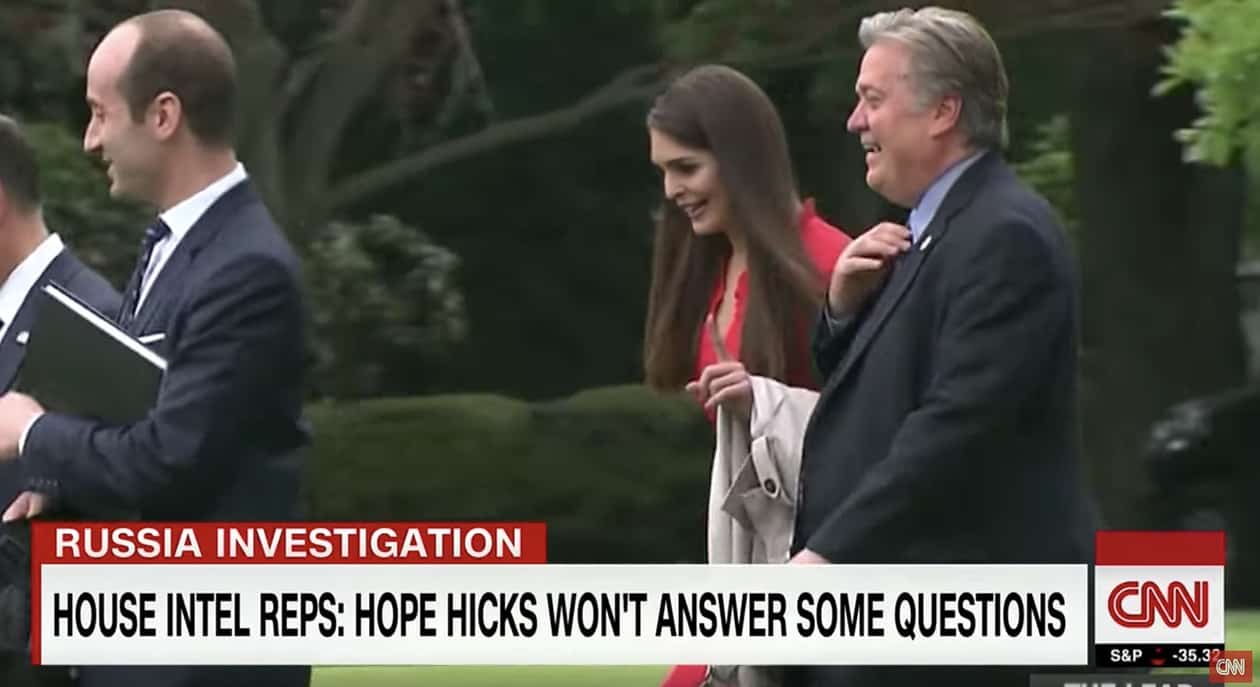 Trump's longtime adviser Hope Hicks resigned shortly after Donald Trump chewed her out following her 8 hour testimony to the House Intelligence Committee during which she admitting to lying for the president.
A livid Trump demanded to know "how she could be that stupid" to admit she lies for the president, the report said.
Hicks, who has been by Trump's side since the start of his presidential campaign, then suddenly announced Wednesday she would resign.