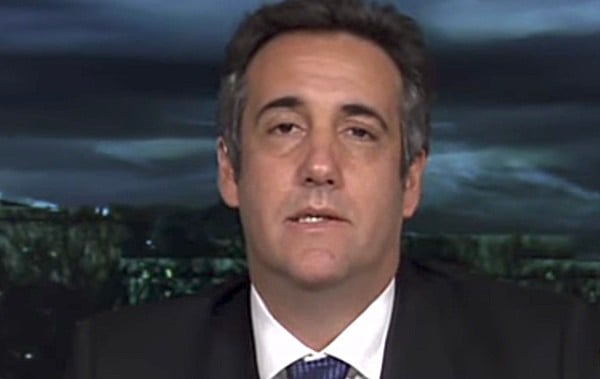 The National Enquirer has come for Trump lawyer Michael Cohen, increasing speculation that he's flipped and is cooperating with special counsel Robert Mueller.
Michael Cohen makes the National Enquirer pic.twitter.com/Bsg3Z1iUZS

— Jack Shafer (@jackshafer) April 28, 2018
🔥"Michael Cohen is in a lot of trouble, and he's going to FLIP…Trump realizes he's in a lot of trouble, and he's in PANIC mode," says Stormy Daniels' lawyer @MichaelAvenatti, as the National Enquirer slimes Michael Cohen‼️😎https://t.co/nFuHUkcL39

— Dena Grayson, MD, PhD (@DrDenaGrayson) April 29, 2018
Meanwhile, the Trump campaign covered portions of attorney Cohen's legal bills, according to sources who spoke with ABC News:
Federal Election Commission records show three payments made from the Trump campaign to a firm representing Cohen. The "legal consulting" payments were made to McDermott Will and Emery — a law firm where Cohen's attorney Stephen Ryan is a partner — between October 2017 and January.
Cohen has said that he did not have a formal role in the Trump campaign, and it is illegal to spend campaign funds for personal use – defined by the FEC as payments for expenses "that would exist irrespective of the candidate's campaign or responsibilities as a federal officeholder."
Surprise, surprise. The Trump campaign is on "shaky legal ground" according to experts.