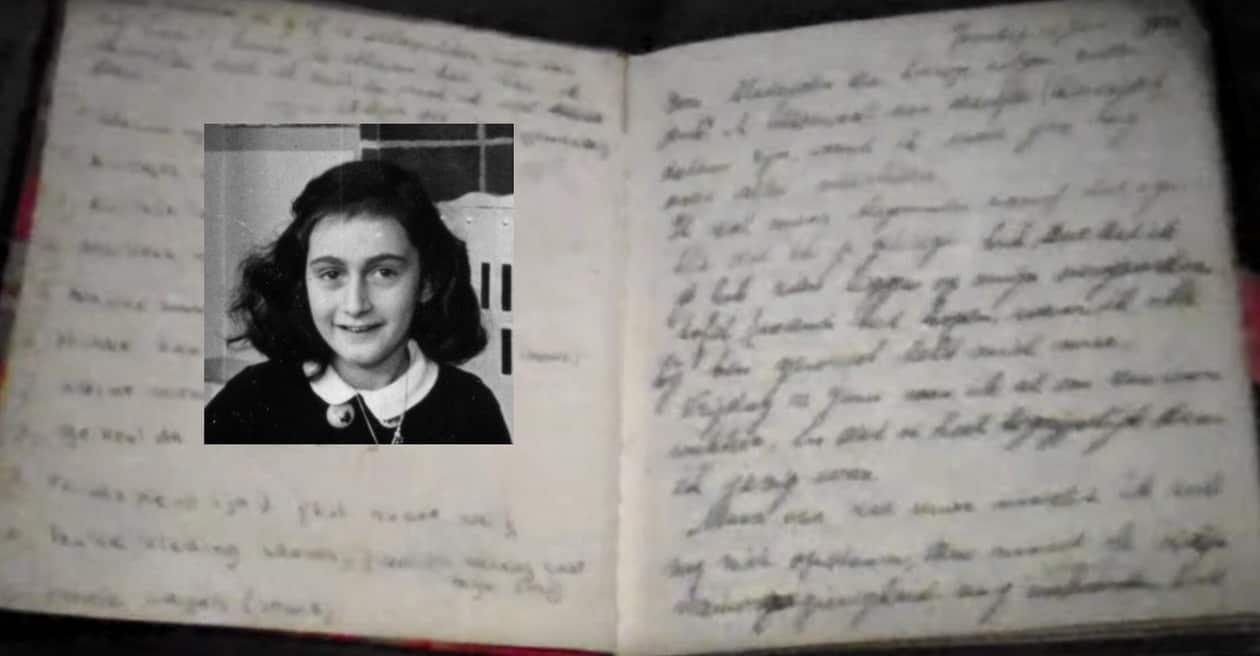 Sex jokes and suggestions that her Uncle Walter was gay have been found in previously covered up pages of Anne Frank's diary, according to researchers. The pages had been obscured by brown paper and image processing technology only recently allowed researchers to see what they said.
According to the museum, Anne wrote the recovered texts on September 28, 1942, when she had been in hiding for three months. They include four off-color jokes Anne had heard, along with a few sentences on what she called "sexual matters."
Imagining how she would respond if someone asked her about the inner workings of sex, Anne wrote about intercourse, menstrual cycles, and prostitutes. She notes the "cravings" had by men and women, and draws from her father's account of a pre-war trip to Paris. She also seems to imply that her maternal Uncle Walter was gay.
"All men, if they are normal, go with women, women like that accost them on the street and then they go together," wrote Anne. "In Paris they have big houses for that. Papa has been there. Uncle Walter is not normal. Girls sell this."
After referring to the "rhythmical movements" of sexual intercourse, Anne notes that "a man considers this cohabitation to be a pleasure and also has a craving for it. A woman has too, but less."
The diary, which includes widely-taught candid accounts of the time she hid from Nazis in the annex of her father's office building in Amsterdam, was first published 70 years ago.