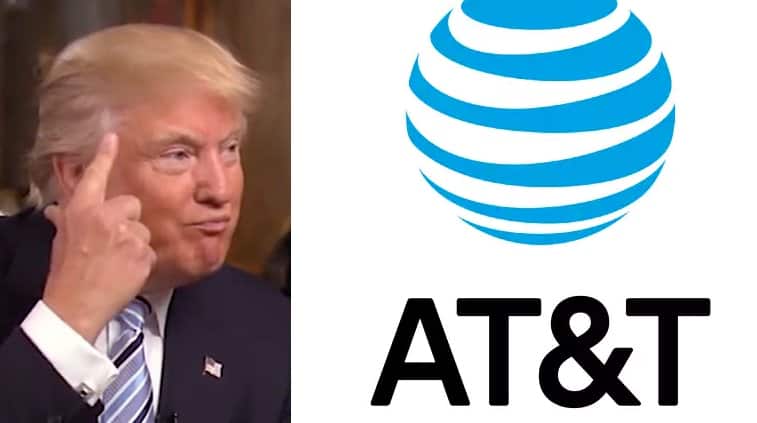 Trump lawyer Michael Cohen was paid $200,000 by AT&T in 2017 and 2018 for "insights into understanding the new administration" according to documents released on Tuesday by Stormy Daniels' lawyer Michael Avenatti, CNN reports:
Avenatti alleged that Essential Consultants, a shell company set up by Cohen before the election to pay Daniels, was paid by several corporations, including AT&T. At the time, AT&T was seeking government approval for its acquisition of Time Warner, CNN's parent company.
A document released by Avenatti stated that "Essential received $200,000 in four separate payments of $50,000 in late 2017 and early 2018 from AT&T."
AT&T disputed this timeline.
"Essential Consulting was one of several firms we engaged in early 2017 to provide insights into understanding the new administration," AT&T said Tuesday evening. "They did no legal or lobbying work for us, and the contract ended in December 2017."
A source who spoke to CNN said the money paid for "information about what made Trump tick" was actually higher than $200K.
CNN adds: "But the timing of payments to a Trump lawyer is especially significant because of the AT&T-Time Warner deal. Trump, then the GOP nominee for president, expressed opposition to the $85 billion deal on the day it was announced."
The NYT confirms that AT&T's payment was just one of many totaling more than $4 million dollars:
 Transactions adding up to at least $4.4 million flowed through Essential Consultants starting shortly before Mr. Trump was elected president and continuing to this January, the records show.
Among the previously unreported transactions were payments last year of about $500,000 from Columbus Nova, an investment firm in New York whose biggest client is a company controlled by Viktor Vekselberg, the Russian oligarch. A lawyer for Columbus Nova, in a statement on Tuesday, described the money as a consulting fee that had nothing to do with Mr. Vekselberg.
Other transactions described in the financial records include hundreds of thousands of dollars Mr. Cohen received from Fortune 500 companies with business before the Trump administration, as well as smaller amounts he paid for luxury expenses like a Mercedes-Benz and private club dues.
Drain the swamp.