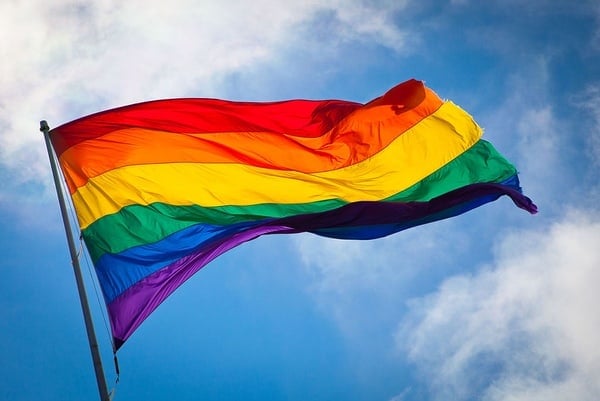 There has been a substantive increase in the number of Americans identifying as LGBT according to new data from Gallup:
The percentage of American adults identifying as lesbian, gay, bisexual or transgender (LGBT) increased to 4.5% in 2017, up from 4.1% in 2016 and 3.5% in 2012 when Gallup began tracking the measure. The latest estimate is based on over 340,000 interviews conducted as part of Gallup's daily tracking in 2017.
Gallup's LGBT estimates are based on those respondents who say "yes" when asked, "Do you, personally, identify as lesbian, gay, bisexual or transgender?" Extrapolation to the latest census estimate of adults 18 and older in the U.S. suggests that more than 11 million adults identify as LGBT in the country today.
The expansion in the number of Americans who identify as LGBT is driven primarily by the cohort of millennials, defined as those born between 1980 and 1999. The percentage of millennials who identify as LGBT expanded from 7.3% to 8.1% from 2016 to 2017, and is up from 5.8% in 2012. By contrast, the LGBT percentage in Generation X (those born from 1965 to 1979) was up only .2% from 2016 to 2017. There was no change last year in LGBT percentage among baby boomers (born 1946 through 1964) and traditionalists (born prior to 1946).
Read the full poll here.
Other data released shows the highest level of support ever for same-sex marriage:
Sixty-seven percent of Americans support same-sex marriage — the highest level in Gallup's trend. In each of the past three annual polls, Gallup has recorded three-percentage point increases among Americans who say same-sex marriages should be legally valid. The current figure is up 40 percentage points from the 27% who supported gay marriage when Gallup first polled on the question in 1996.