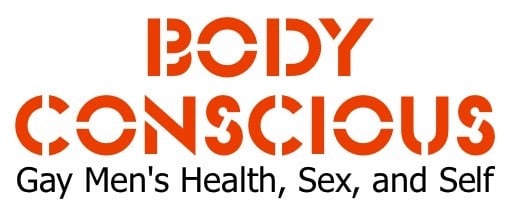 COURTNEY ACT. RuPaul's Drag Race alum explains what an undetectable viral load in a new campaign for Ending HIV New Zealand: "An ex-boyfriend of mine is living with HIV. He has an undetectable viral load so I know first-hand how this can affect people in a serodiscordant couple – which is where one partner is HIV-negative and one is HIV-positive. It was great to know he could have much better health in the long-run and that scientific evidence shows he was unable to pass on HIV on to me, even without condoms. We live in a fear-based world where HIV stigma can prevail, but armed with science and facts I was able to break down the stigma in my own mind and be in a happy and healthy relationship with my partner. For people living with HIV, the knowledge that undetectable equals untransmittable is huge news, not only as a means of preventing transmission, but in breaking down the stigma that many people still experience."
CANCER TECH. Scientists develop swallowable capsule that could  eventually be used to detect ulcers, inflammatory bowel disease, or even colon cancer.
UK. Study shows that those who engage in "chemsex" — sex while using crystal meth, GHB, cocaine, or ketamine — also have higher rates of STI diagnoses, including HIV infection and hepatitis C. 'Interestingly, patients who had used chemsex but were HIV negative were more likely to have used post-exposure prophylaxis for HIV, the authors wrote in HIV Medicine. Chemsex (also known as "party and play") is arranged via "smartphone geospatial network applications" (a fancy term for hook-up apps) where the parties use a cocktail of drugs including crystallized methamphetamine, the synthetic stimulant mephedrone, γ-hydroxybutyrate (GHB) or γ-butyrolactone (GBL), as well as cocaine and ketamine in conjunction with sexual activity, including condomless anal sex. The authors described it as a "new phenomenon in the U.K. and Western Europe" among gay, bisexual and other MSM.'
A 2015 BBC report on chemsex:
BIGOTRY BITES. Marriage denial laws tied to mental distress in gay couples: "State laws that allowed same-sex couples to be denied marriage or adoptions on religious grounds were linked with an increased risk of mental distress in these individuals, an observational study found. In three states that passed such laws in 2015 (Utah, North Carolina and Michigan), there was a 46% relative increase from 2014 to 2016 in the proportion of sexual minority adults reporting mental distress compared with controls, reported Julia Raifman, ScD, of Boston University School of Public Health, and colleagues in JAMA Psychiatry."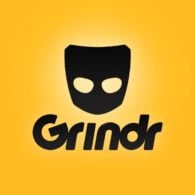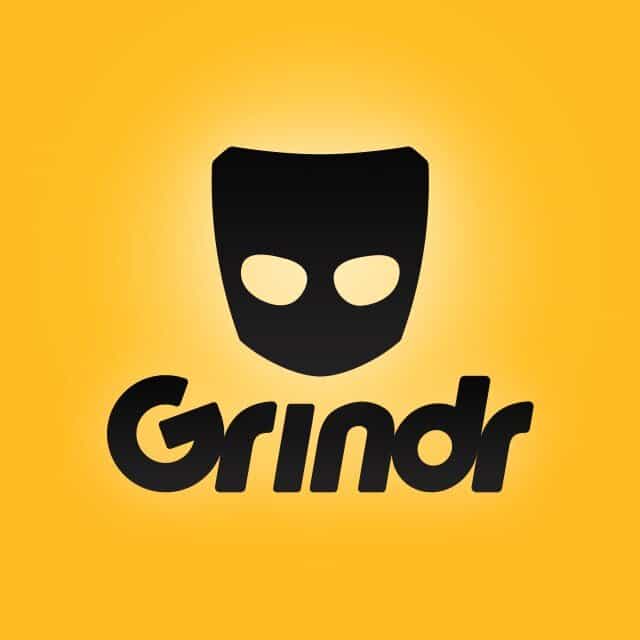 FIRST STUDY OF ITS KIND. Gay teens use Scruff and Grindr to find community: "A new Northwestern Medicine study (published in the Journal of Adolescent Health) found that more than 50 percent of sexually active gay and bisexual boys ages 14 to 17 use dating (also known as hook-up) apps like Grindr (21+) and Scruff (18+) to find new friends and boyfriends. Data was gathered through online surveys taken by 200 sexually experienced teens in the United States and is the first known study on the topic."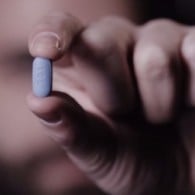 TRUVADA. FDA approves PrEP for adolescents: "Truvada was approved as an HIV prevention method in 2012 but only for individuals age 18 and older. The new approval expands this indication to include adults and adolescents at risk for HIV who weigh at least 35 kilograms (77 pounds). The new approval was based on the ATN113 study, which enrolled 67 high-risk adolescents ages 15 to 17. During the 48-week study, the participants made monthly clinic visits for the first three months and then switched to visiting only every three months. Although the participants' overall level of adherence to the daily Truvada regimen was promising during the initial three months, it dropped off dramatically once the study protocol switched to less frequent clinic visits. This phenomenon led researchers to conclude that adolescents may need monthly monitoring to do well on PrEP."
VITAMIN D. Deficiency linked to belly fat: "Researchers in the Netherlands found that people with higher levels of total body and abdominal fat had lower levels of vitamin D compared to those with less fat. This could mean that people who are overweight are prone to developing vitamin D deficiencies and related conditions, the scientists suggested. If proven, the link could have health implications for the more than one-third of U.S. adults who have obesity.Vitamin D can be absorbed into the body from sunlight, and is also present in foods such as beef liver, oily fish like tuna, mackerel and salmon, as well as cheese, egg yolks, mushrooms and some fortified foods."
TWO BEEPS. Brooklyn vlogging couple talks about gay mental health.
TRANSGENDER BRAIN SCANS. New study says brains of people who are transgender correspond with activity associated with gender identity: "Analysis of around 160 participants showed that biological males with gender dysphoria – the experience of discomfort or distress due to their biological sex – had a brain structure and neurological patterns similar to biological females, and vice versa. The analysis revealed that the distinct neurological differences are detectable during childhood. The findings, presented at the European Society of Endocrinology annual meeting in Barcelona, are likely to provoke controversy among groups who argue gender identity should be matter of personal choice and not medical definition."
WARM UP. Simon Dunn offers some calisthenics for your work-out routine.
Body Conscious: Gay Men's Health, Sex, and Self is a new regular twice-monthly feature from Towleroad covering the unique issues gay men face with regard to physical and mental fitness. 
If you are a writer/professional with a background in gay men's health interested in contributing to this regular column, shoot us an email at jobs-at-towleroad.com.