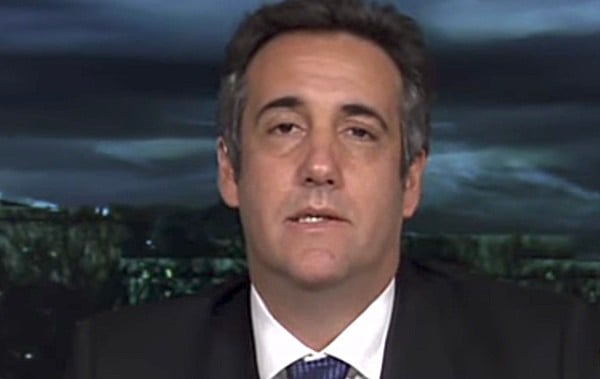 Trump lawyer Michael Cohen promised access to the president in a $1.2 million deal with Novartis signed in Februrary 2017, STAT reports:
The company's hope was that Cohen could help it navigate a bevy of uncertain issues facing the drug maker — from potential changes to the Affordable Care Act and tax reform to navigating reimbursement challenges for medicines.
"He reached out to us," the Novartis employee said, providing STAT with the company's version of events as it scrambles to contain the fallout from being entangled in the investigations surrounding Trump and his inner circle, including Cohen. "With a new administration coming in, basically, all the traditional contacts disappeared and they were all new players. We were trying to find an inroad into the administration. Cohen promised access to not just Trump, but also the circle around him. It was almost as if we were hiring him as a lobbyist."
Robert Mueller has spoken with Novartis, last November, and the company said it fully cooperated with the special counsel.
Trump lawyer Rudy Giuliani claimed on Wednesday that Trump was unaware Cohen was engaging entities (such as AT&T, Russian oligarch Victor Vekselberg, and Novartis) for "consulting" to the tune of millions of dollars.
Said Giuliani go Bloomberg: "The president was unaware of this. The president is not involved in any respect. It's a dead issue as far as I'm concerned."