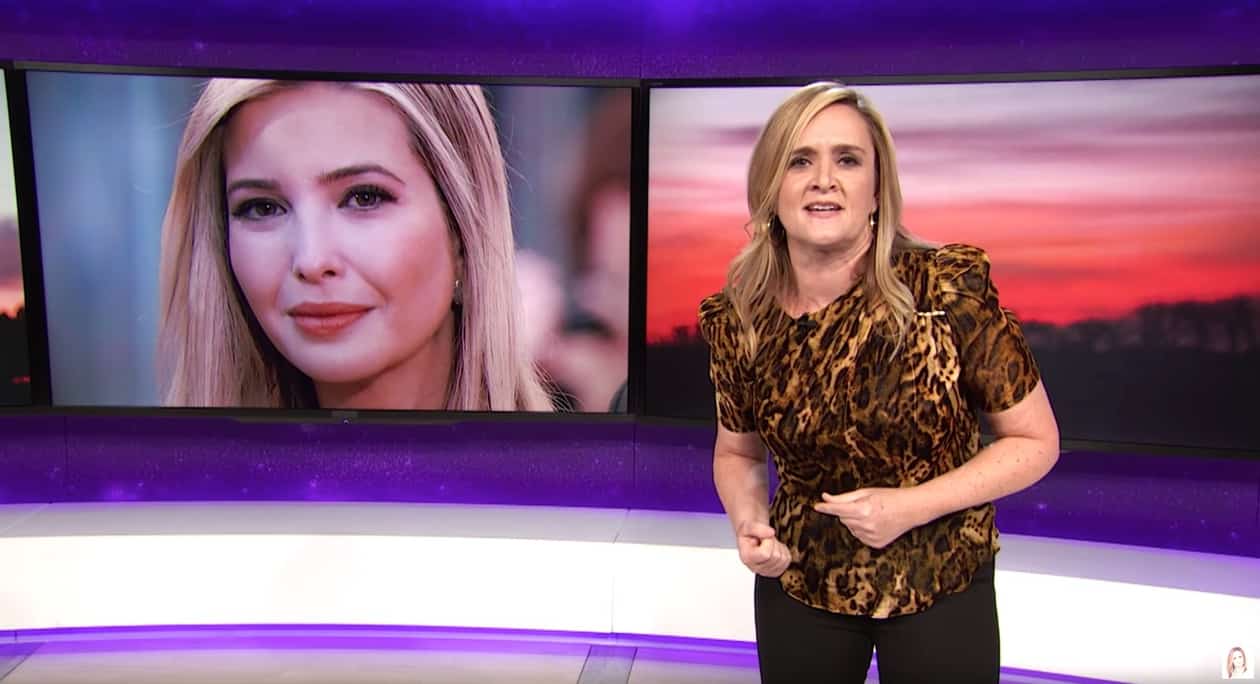 On Full Frontal last night, Samantha Bee ripped Ivanka Trump for posting "the second most oblivious tweet we've seen this week." as reports of immigrant children being separated from their families flood the news.
"You know, Ivanka, that's a beautiful photo of you and your child, but, let me just say, one mother to another, do something about your dad's immigration practices you feckless c**t He listens to you! Put on something tight and low cut and tell your father to f**king stop it. Tell him it was an Obama thing and see how it goes."
Watch:
https://www.youtube.com/watch?v=d9MOm8Phk_c
Bee also tore into Rudy Giuliani, beginning with the clip of Yankees Stadium booing him on his birthday.
Quipped Bee: "Ohhh, I finally get sports!"
"Rudy Giuliani isn't really being Trump's lawyer, he's just playing one on TV and he is killing it," said Bee. "Rudy is like a James Bond villain who explains his evil plot to 007 before he actually catches him — although no Bond villain has ever had teeth quite as grotesque as Rudy Giuliani, chaos demon."
Bee explained that Rudy will lie to any camera that gets in front of him, but sometimes some truth slips out. And "Trump's not keeping Rudy around for his brilliant legal mind. He's keeping him around to spread brilliant propaganda" like "spygate".
"We can make fun of Rudy all we want, and we will, because it's one of the few things that still brings us joy, but what he's doing is working," Bee concludes. "He's kind of like Loki, in that he spreads mischief and dates back thousands of years. But contrary to popular liberal belief, Rudy is not some senile old lunatic, he's a perfectly aware old lunatic who's genuinely enjoying screwing around with us."
Watch:
https://www.youtube.com/watch?v=LmDcT9290mE&t=20s