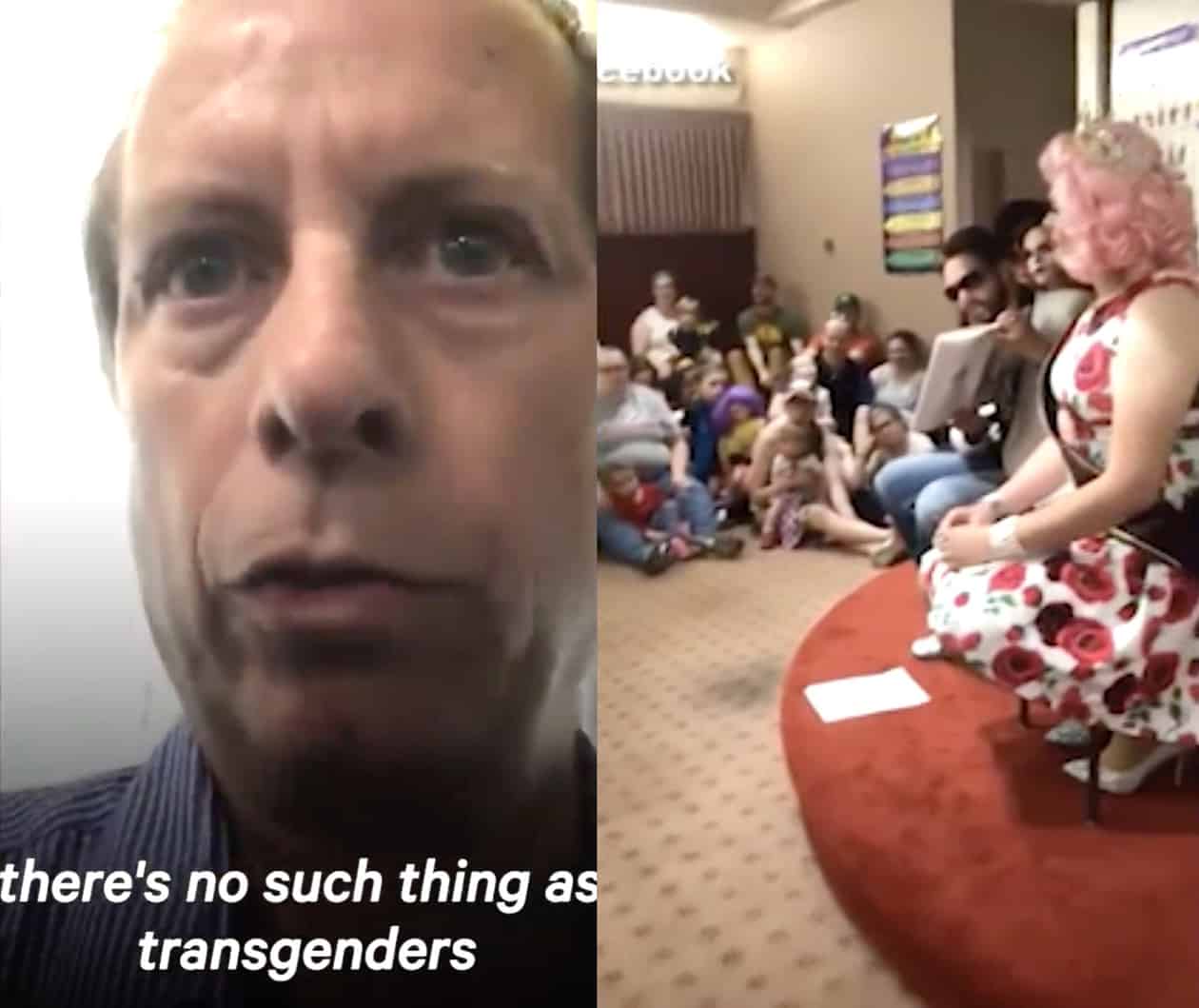 Pastor Dave Grisham, a vigilante 'phobe known for interrupting Christmas events to tell children there is no Santa, interrupted a Drag Queen Story Hour this week during Pride week in Anchorage, Alaska, to announce to the children that transgender people do not exist.
Said Grisham in a video posted to Facebook: "Today we're at the Loussac Public Library where they're having storytime with a drag queen. So we are going to to go inside and tell the kids the truth, there's no such thing as transgenders and that God makes boys boys and girls girls and there is no changing."
KTVA reported: "The intruder's face is a familiar one during PrideFest Week. His anti-LGBT message was met with loud music at last year's Pride Parade. This year's big event will have increased security, but his appearance at the library signals growing boldness to organizers, who are now thinking about adding security at smaller pride week events too."
After yelling, "Hey kids, my name is Pastor David, and I want to tell you there's no such thing as transgenders," Grisham was pushed out of the room by parents as the drag queens engaged the kids with a song to drown out his message.
Watch KTVA's report on the incident: