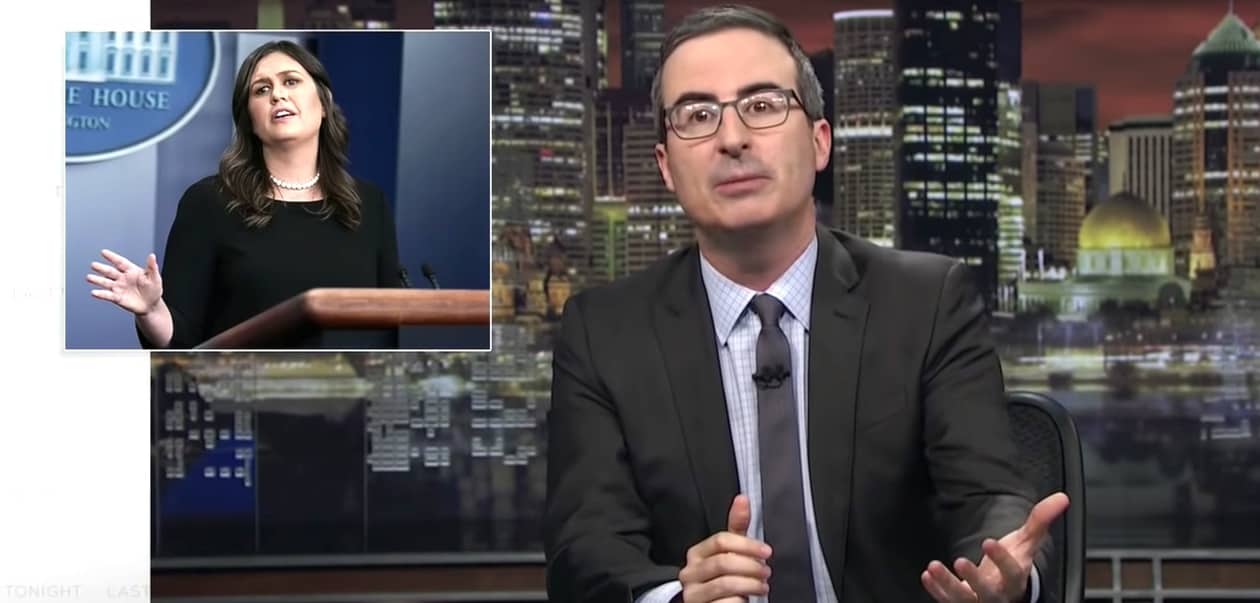 John Oliver blasted the Trump administration for its policy of ripping children from their parents at the U.S. border in a segment on Last Week Tonight.
Said Oliver: "I cannot stress this enough. There is no law that suddenly required separating parents from their children. This was the result of a deliberate policy choice by Jeff Sessions, a man so small he can wear – and this is true – a raspberry as a hat. That's a fact."
And Oliver laid into Sessions' attempt to justify the policy using the Bible, and Sarah Huckabee Sanders' attempts to back Sessions up.
Said Oliver: "So A. Not a f**king law. And B. Lots of things are said in the Bible but that doesn't mean you should do them. At one point the Bible demands that the head of government get 100 foreskins but I don't think Sanders is looking for Congress to get together and start slicing dicks. And the Trump administration might want to go a little easy on holding the Bible up as a moral code. Because let's remember, the Bible is not a big fan of adultery, gluttony, coveting your neighbor's wife, pride or wrath."
Watch:
https://www.youtube.com/watch?v=ezxRf1-1Jf4