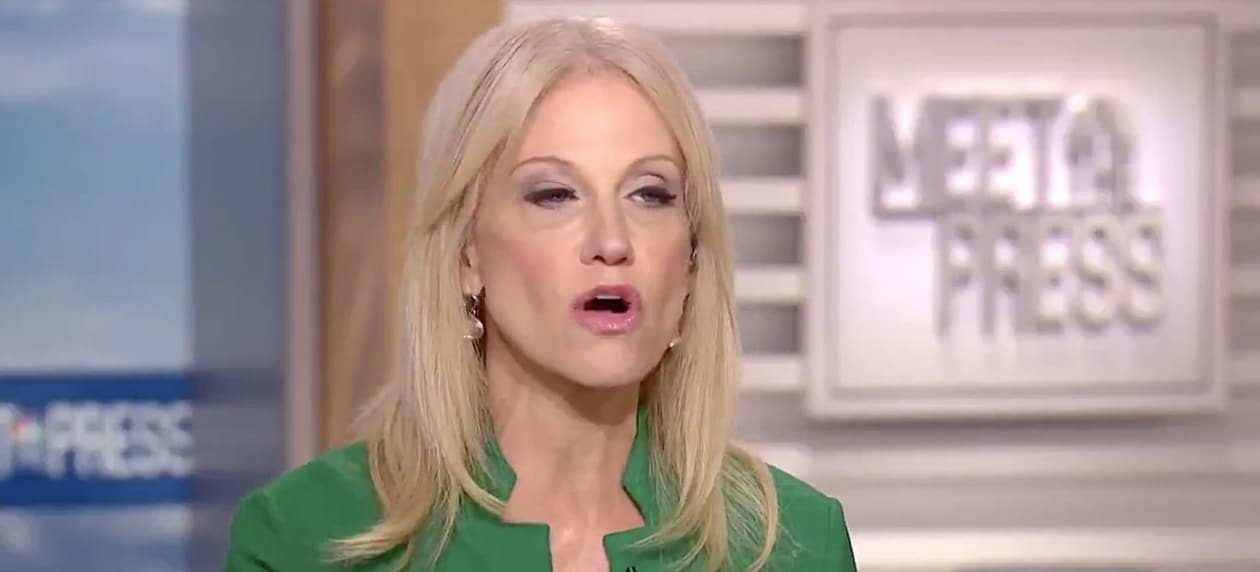 Kellyanne Conway lied repeatedly on Sunday that the Trump administration policy of separating children at the border from their mothers and fathers is the fault of Democrats.
Said Conway to Chuck Todd on Meet The Press: ""Nobody likes seeing babies ripped from their mothers' arms, from their mothers' wombs frankly. But we have to make sure that DHS's laws are understood through the soundbite culture that we live in., adding later that "As a mother, as a Catholic, as somebody who has got a conscience, and wouldn't say the junk that somebody said, apparently, allegedly. I will tell you that nobody likes this policy."
Conways said that the Democrats refusal to authorize funding for more detention centers was behind the practice, which is wrong.
As the HuffPost notes: 'The practice of separating children from their parents at border crossing is the result of a "zero tolerance" policy announced in April by Attorney General Jeff Sessions. The goal of the policy is to prosecute as many people as possible for illegally entering the U.S., even if it means separating parents from their children. Sessions has also taken steps to restrict people fleeing gang or domestic violence from seeking asylum in the U.S. As a result of these policies, more than 2,000 immigrant children were separated from their parents between April 19 and May 31, the Department of Homeland Security said Friday.'
Watch: