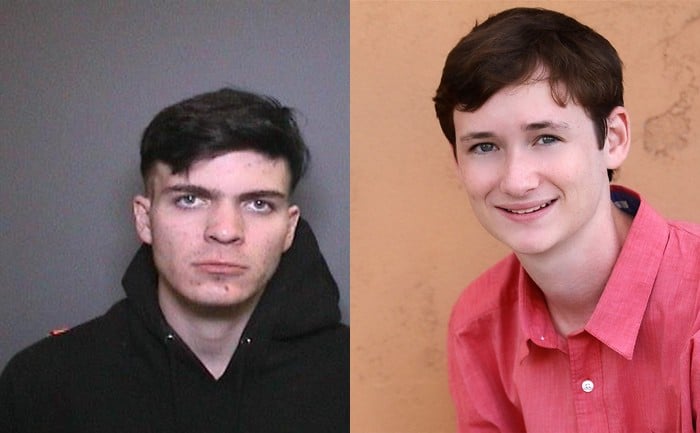 In a court appearance on Wednesday, Samuel Woodward, the Newport Beach, California man charged in the murder of gay former classmate and UPenn pre-med student Blaze Bernstein, denied a hate crime enhancement added to the first degree murder charges already filed against him. The enhancement was added earlier this month.
Said Orange County District Attorney Tony Rackauckas at the time: "This complaint is going to add a hate crime enhancement, accusing Woodward of intentionally committing first-degree murder, due in whole, or in part, due to Blaze's sexual orientation. We will prove that Woodward killed Blaze because Blaze was gay."
Bernstein was found with more than 20 stab wounds in a shallow grave in Borrego Park in Foothill Ranch on January 9. Woodward, whose DNA was linked to the murder, told investigators that Bernstein had tried to kiss him while they sat in a car in the park one week earlier, and that he pushed Bernstein away.
The L.A. Times reports: 'With the possible sentencing enhancement, Woodward, 21, could face life in prison without parole if convicted. He previously pleaded not guilty to the murder charge and is being held in Orange County Jail with bail set at $5 million….After Wednesday's court appearance, Woodward's attorney, Edward Munoz, said his client has been diagnosed with Asperger's syndrome, a developmental disorder that can hinder a person's ability to socialize or communicate. Munoz said that "there's going to be some evidence that comes out to say he's very confused" about both his sexual identity and "his own identity."'