Reality star and Trump supporter Kim Kardashian and model Tyson Beckford traded insults on Instagram on Tuesday; one was sexist body-shaming while the other was homophobic.
The exchange was brought to light by gossip social media site The Shaderoom.
https://www.instagram.com/p/Bl6GBmvlAFi/?hl=en&taken-by=theshaderoom
The exchange came after The Shaderoom posted a photo of Kardashian visiting Jimmy Kimmel's set, which prompted these remarks from Beckford: "Sorry I don't care for it personally…She is not real, doctor f**ked up on her right hip."
Kardashian wasn't having that, and clapped back, "Sis we all know why you don't care for it" with a tea frog emoji.
The tea and frog emojis are frequently used in combination to refer to a meme of Kermit sipping tea which means "But that's none of my business." Kardashian added the nail polish emoji for shady effect.
Beckford later answered back on his Instagram story: "Despite what @theshaderoom might be tryna say, my opinion on women who do plastic surgery stays the same, not for me! I personally don't care for it! Done end of story!"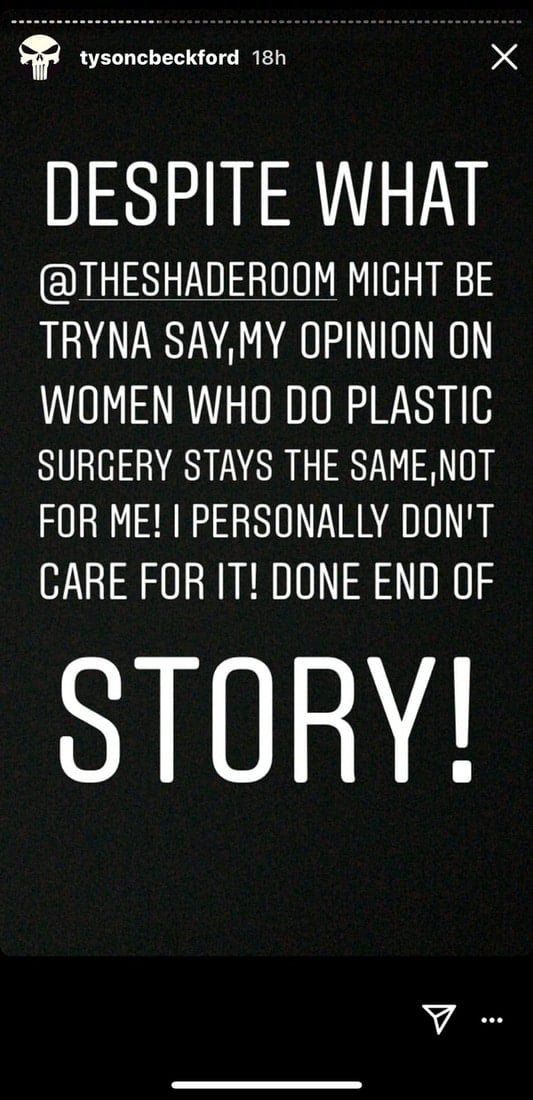 And of course Twitter has some thoughts, with many suggesting KK should concentrate on fixing her Trump-loving husband.
https://twitter.com/MrDane1982/status/1024433407953125377
https://twitter.com/SheraeSpeaks_/status/1024448132854231042
https://twitter.com/lmw_62/status/1024561238464847873
https://twitter.com/MonroeKimberly/status/1024566132966084610