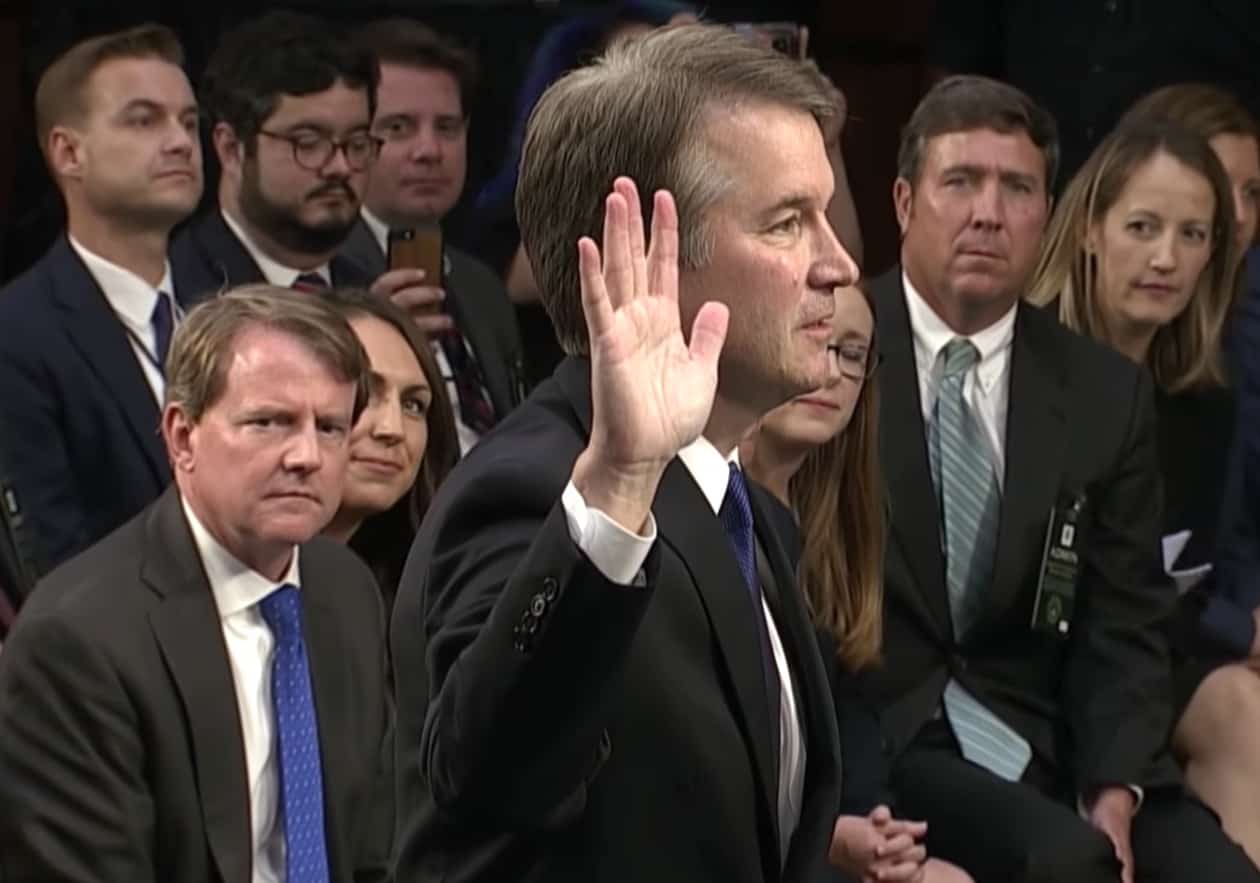 Christine Blasey Ford, the former high school classmate accusing Brett Kavanaugh of sexual assault, has sent the Senate Judiciary Committee signed and sworn declarations from four people corroborating her claim. Read them below.
The declarations come from Ford's husband and three others, USA Today reports.
One declaration comes from Ford's "good friend" of 10 years  Adela Gildo-Mazzon who said Ford told her five years ago that she had "almost raped by someone who was now a federal judge" and "been trapped in a room with two drunken guys, and that she had escaped, ran away and hid."
Ford also told Keith Koegler, a former basketball coach of her son's, that "she was assaulted in high school by a man who was now a federal judge in Washington, D.C." and later identified that man as Kavanaugh after Trump had nominated him.
Another declaration came from Rebecca White, a neighbor and friend of 6+ years, who said that Ford had once told her she had been sexually assaulted by an older teen who was now a federal judge.
Ford's husband learned about the assault in a therapy session in 2012: ""I remember her saying that her attacker's name was Brett Kavanaugh, that he was a successful lawyer who had grown up in Christine's home town, and that he was well-known in the Washington D.C. community."
Read Declarations in Suppor… by on Scribd
,