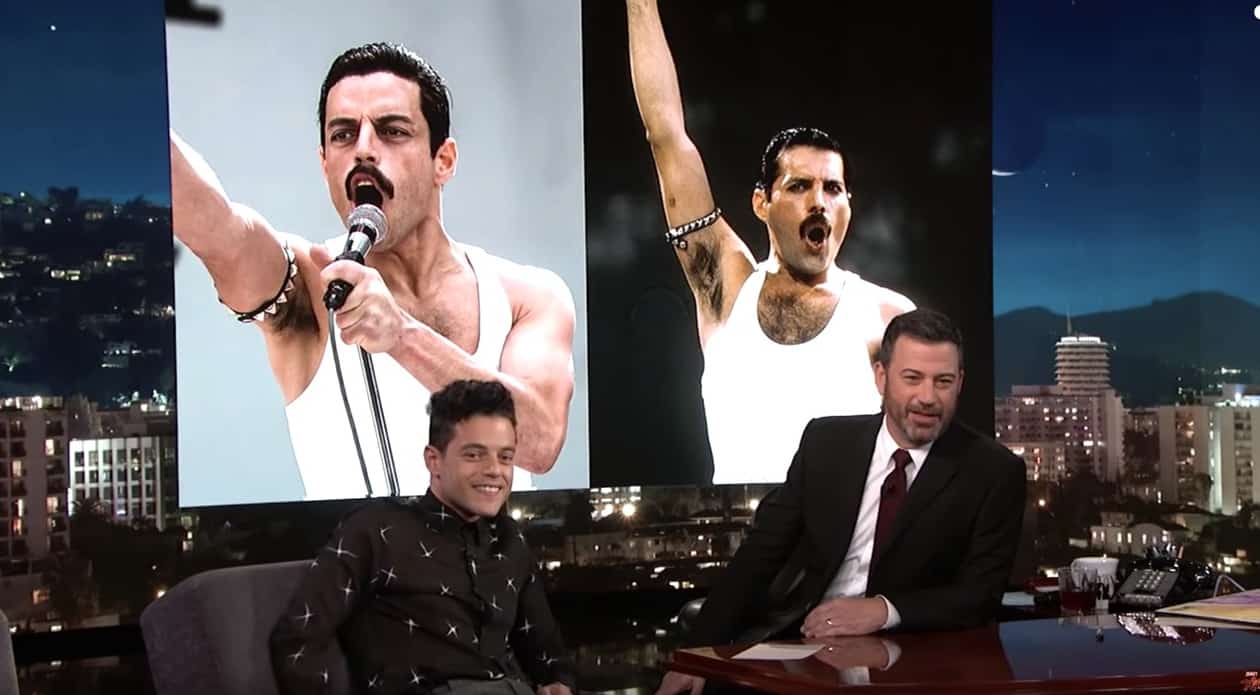 Rami Malek sat down with Jimmy Kimmel to talk about becoming Freddie Mercury for the biopic Bohemian Rhapsody, which premieres on November 2.
As for how he got chosen for the role, Malek explained: "Our producers Graham King and Denis O'Sullivan saw me in Mr. Robot, of all things. I think a lot of it had to do with the jawline, because he does have a very austere jawline."
He also wore a prosthetic: "I have fake teeth. Freddie Mercury as a kid was called 'Bucky.'"
Malek also explained that he shot the iconic Wembley Stadium Live Aid performance on the first day of shooting: "It was the most terrifying thing ever. [The other Queen band members] were there constantly."
Malek also spoke about meet Mercury's sister, who "laughed" when she saw him as young Freddie.
Watch: