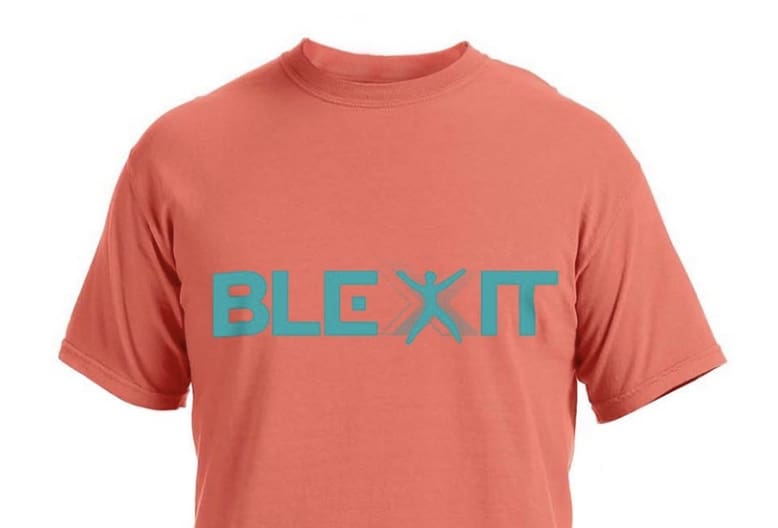 Kanye West designed a line of t-shirts emblazoned with the word "BLEXIT" urging black people to leave the Democratic party.
The NY Post reports: 'West's designs debuted Saturday at Turning Point USA's Young Black Leadership Summit, a meeting of young black conservatives in Washington. West didn't attend the conference, but was there "in spirit," according to TPUSA's Communications Director Candace Owens. "Blexit is a renaissance and I am blessed to say that this logo, these colors, were created by my dear friend and fellow superhero Kanye West," said Owens, 29…Owens said there will be a Blexit tour to major cities including Chicago and Philadelphia, starting next year.'
We're about love unity and we design for the world

— ye (@kanyewest) October 29, 2018
Earlier this month West just delivered a "no b***s*it" rambling monologue to Donald Trump in which he said his MAGA hat makes him feel like Superman.
Said West: "What I need Saturday Night Live to improve on, what I need the liberals to improve on, is, 'if he don't look good (pointing at Trump), we don't look good'. This is our president. He has to be the freshest, the flyest, the flyest planes, the best factories, and we have to make our core be empowered. We have to bring jobs into America because our best export is entertainment and ideas. But when we make everything in China and not in America then we're cheating on our country and we're putting people in positions to have to do illegal things to end up in the cheapest factory ever – the prison system!"
It's unclear where Kanye's t-shirts are manufactured.