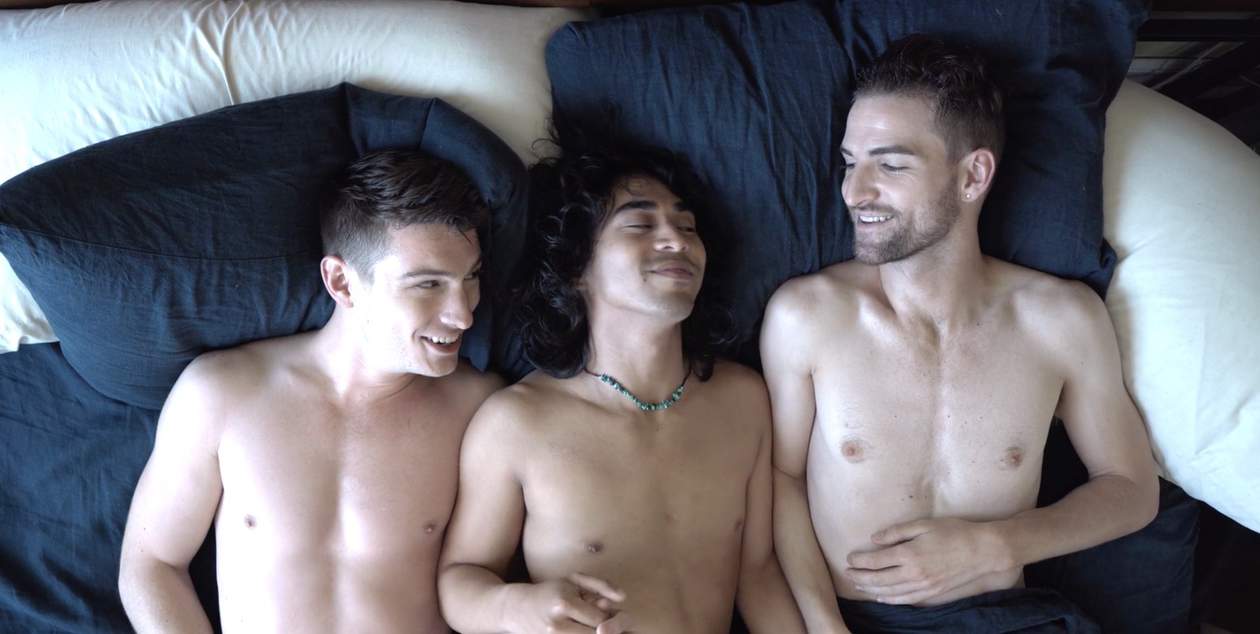 Back in August we previewed Jaded, a new web series created by and starring JD Scalzo and directed by Brian Emerick that explores the ins and outs of gay dating. The series also features Jordan Laurence Digby, Alan Littlehales, Earl Paus, Tom McVey, Donald Currie, Adena Walker, Mike Dinneen, Brooke Partain, Albert Rubio, and Bob the Drag Queen.
Jaded's first episode has now arrived and you can check it out below.
Jaded's five episodes were shot in six days with $9,000 according to the producers — and apparent influence from the short-lived HBO series Looking.
Here's the series synopsis: "jaded takes a look into the contemporary gay dating world particular to San Francisco, through the eyes of a man lost inside the hookup culture, while on a relentless pursuit for a way out. He asks all the questions, he tries all the things, he falls in love in all the wrong places. Exploring a variety of complicated relationships, through a multi-diverse array of friends and lovers, we watch him play both the victim and the culprit, traversing a world full of contradictions, over-the-top self expression, casual drug use, and the age-old idea of 'free love' with all the consequences that follow. In a place seemingly without any rules, how do you know which game to play when you don't really want to play one to begin with?"
Episode 1 focuses on Jackson as navigates his friendships, a night out in The Castro, and the complicated relationship he can't quite let go of.
Watch:
https://vimeo.com/293463056