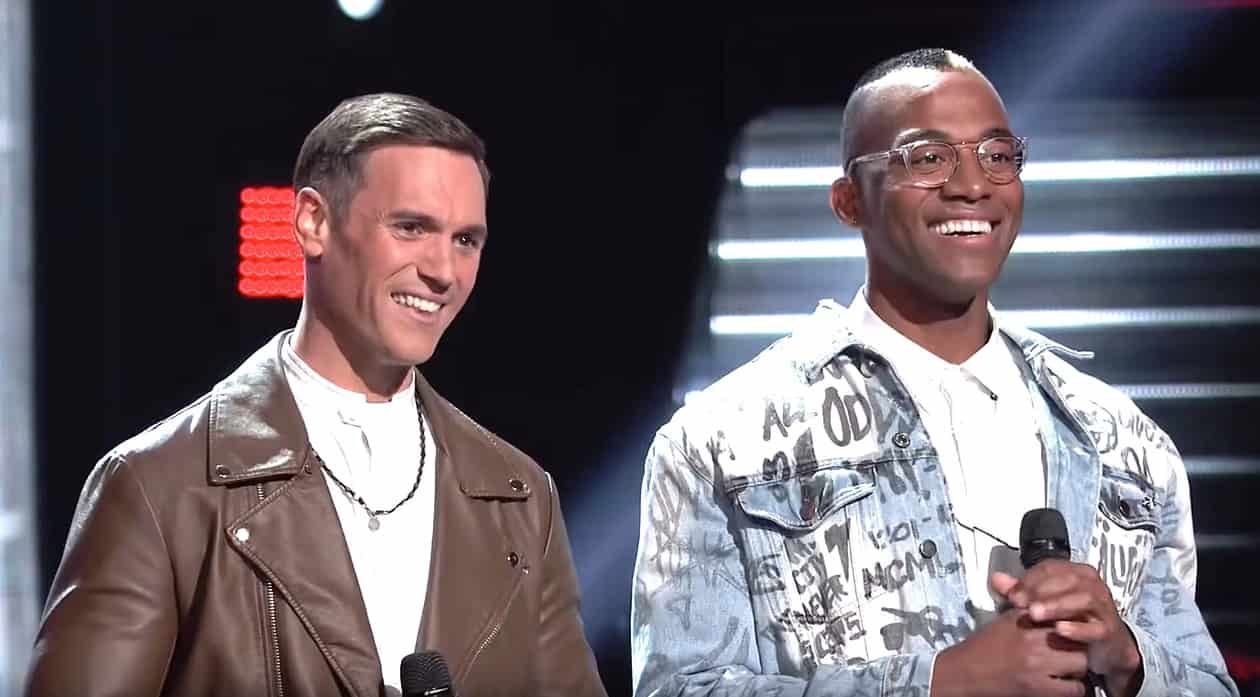 Adam and Jerome, a singing duo called OneUp, first wowed judges Adam Levine, Kelly Clarkson, Jennifer Hudson, and Blake Shelton on The Voice with their performance of the Spinners' "Could It Be I'm Falling in Love", and then shocked them by revealing that they're a real life couple who fell in love after forming their duo.
Adam and Jerome then brought their families, and a flood of emotion, out.
Said Clarkson: "In a time in this country when it is so divisive, this is such a beautiful thing. It is proof that in this country, love is limitless. It's the most beautiful thing that has happened to me this season."
Jennifer Hudson couldn't help but run to the stage and embrace them and their parents: "I want to be in the family!"
The show airs on Monday.
Watch the audition:
https://www.youtube.com/watch?v=B_OGLaCqSKo